How Experiential Learning Led to a More Fulfilling Career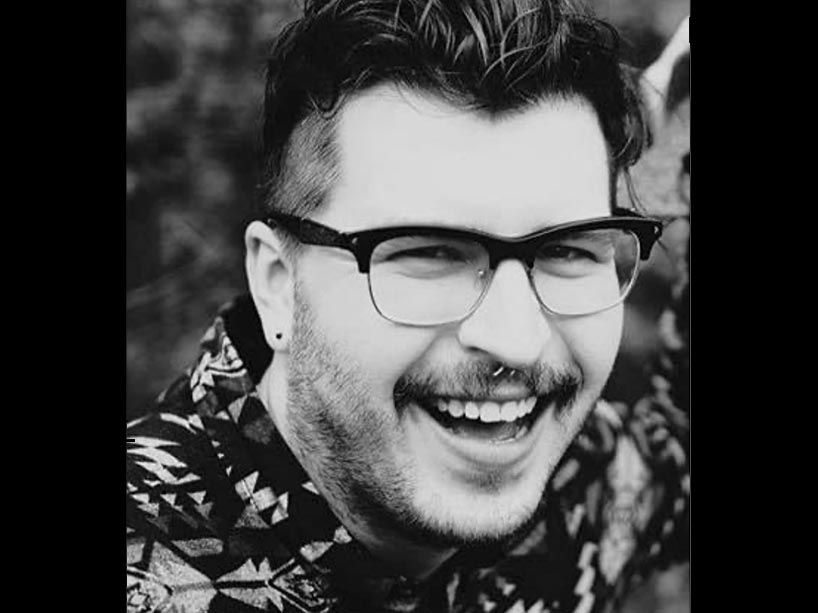 January 24, 2022
Nearly two years after the pandemic first hit, experiential learning has allowed Wesley Reibeling to follow his "advocacy heart" to a career that allows him to combine his arts background with a career in equity and advocacy.
"I've always had this 'want' attitude," says Wesley, who has attended past protests in support of causes, including putting an end to rape culture and slut shaming of sexual assault victims (SlutWalk), climate protests, and anti-Russian queer hate. "Not that I'm a front-line protester, but there's this advocacy heart in me that I couldn't ignore."
Through experiential learning at The Chang School, Wesley has been able to take what he's learned in the Certificate in Community Engagement, Leadership, and Development and put it into practice. Experiential learning is a key component of this certificate with the Community Engagement Capstone course offering students the opportunity to apply their knowledge in a professional setting.
Farheen Hasan, Experiential Learning Coordinator and Interim Case Coordinator at The Chang School, says she defines experiential learning as, "learning by doing and reflecting."
"The idea is that in order to gain a deeper understanding of course material, students apply theories they learn in the classroom to situations in community settings and reflect on the experience," says Farheen. She adds that The Chang School's certificate programs have fostered relationships with organizations that allow students to conduct online, distance education experiential learning projects.
Back to school
Like many people during the earlier stages of the pandemic, Wesley found himself with more free time on his hands. He pushed himself to go back to school part-time, knowing that it would be different from his undergrad days as a theatre student at York University when he only worked during his summer break. Now he would have to juggle his busy career with working towards a certificate.
"During the pandemic, I figured I might as well learn and help where I can," says Wesley, adding that he heeded the advice from a webinar he took prior to signing up for the Certificate in Community Engagement, Leadership, and Development and devoted a certain amount of hours to the course each week. "It's a balancing act of juggling school while you're working. It definitely was a new way of existing, not that I minded it."
Wesley was drawn to this certificate from his work as Co-Chair of Jane's Walk, where he realized how important neighbourhood stories from people of all backgrounds are in shaping communities. The Jane's Walk festivals, named after urbanist and activist Jane Jacobs, take place in hundreds of cities across the world in May each year as a way to connect communities in neighbourhoods both in-person and virtually.
Wesley is also currently working full time as Supplier Diversity & Membership Manager at Canada's LGBT+ Chamber of Commerce (CGLCC).
"The certificate stood out like a bright light," says Wesley, recalling that he had trouble picking only six courses from the list because he wanted to take every single one of them.
Putting experiential learning into action
Wesley partnered with the Jane's Walk team for his project in the Community Engagement Capstone course, which goes towards the completion of his certificate. The required capstone course, included in the certificate, provides a project-based experiential learning opportunity through which students gain professional contacts, practical skills, and hands-on experience.
Farheen said in the capstone course, students apply research, critical analysis, collaboration, presentation, communication, and reflection skills that contribute to community capacity building.
"At the project's end, students may have produced a 'knowledge product' in the form of a portfolio, research report, funding proposal and presentation to share the results of their learning."
But Wesley says experiential learning has been a great experience for him. "It really made learning possible on the side of my busy work and personal life – especially at a time where classroom learning may never be what it once was, I think this is a solution."

He went on to say that discussion posts only go so far. "I loved that some instructors had office hours where students could drop in while others had an orientation on the first week of the course. These small differences definitely added to the experience of feeling part of something bigger and not so alone in the course."
For his project in the capstone course, Wesley's goal is to assist in the diversity of Jane's Walk festival by ensuring voices from all walks of life in the Greater Toronto Area (GTA) are included and overall there's more equity in the festival itself. To do this, Wesley will be assisting in leading in-person and virtual "walk shops") alongside a critical analysis of social isolation and connectivity and how initiatives similar to Jane's Walk can help bring people together and improve social cohesion.
"I want to look at how festivals similar to Jane's Walk can help fight social isolation, bring harder subjects to the forefront, and get folks to that connection we're missing, especially during this pandemic and beyond," said Wesley. "Initiatives similar to Jane's Walk are more important than ever."
Wesley adds that the Community Collaborations course had some great group projects that made coursework engaging, which was great during a time of social isolation.
One project asked students to go into a public space and look for places of social activation that they documented with photos to show how the places are used and who uses them.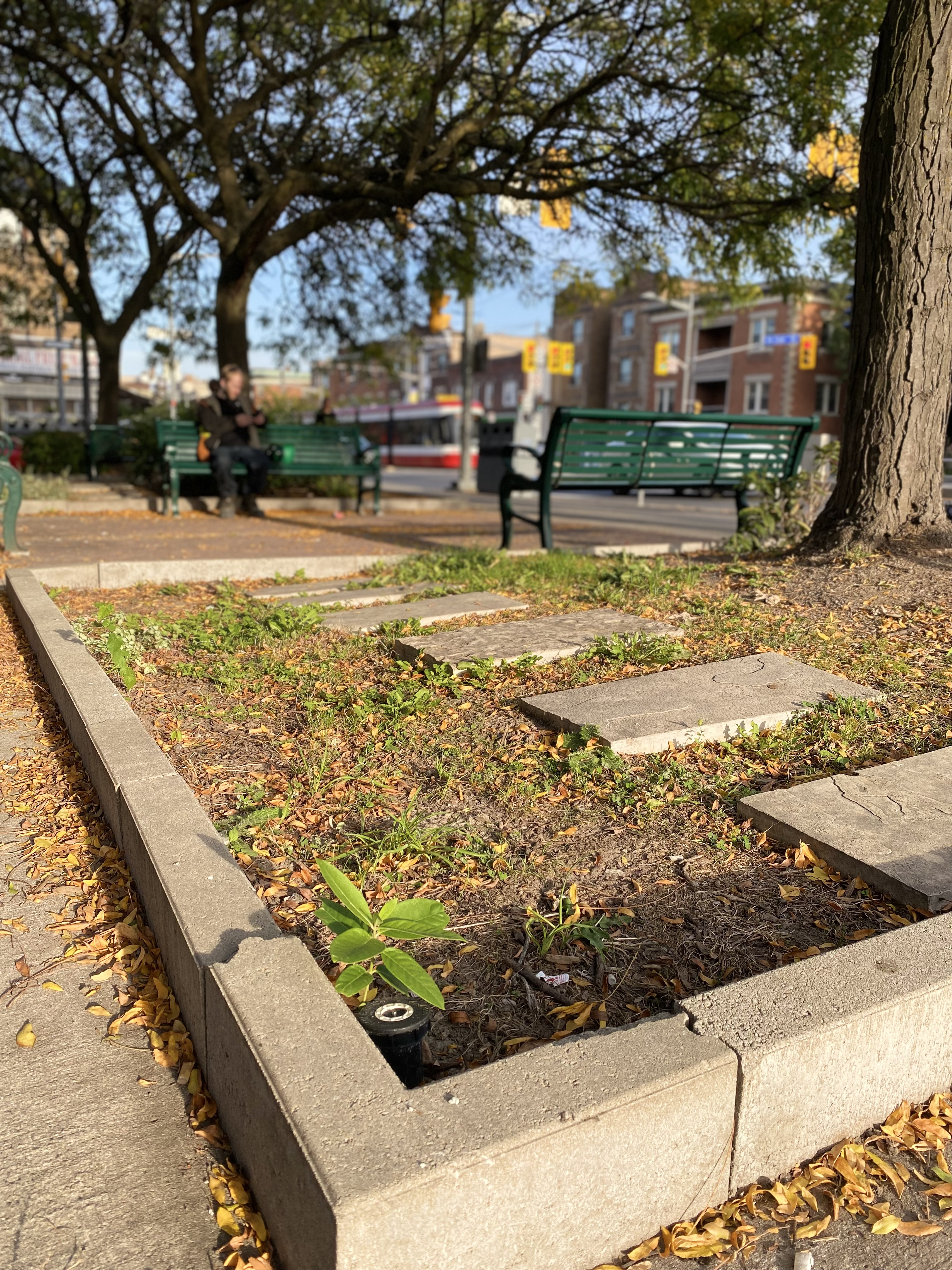 Photo by Wesley Reibeling 2021 ©
"This activity was the perfect research project to get students in the mindset of observation and incredible examples of how some of these places have changed to serve the city and community during the pandemic was a neat addition," said Wesley.
"Also with it being a course around community collaboration, being able to co-create and collaborate with your classmates is a skill that can take you places."
Farheen says experiential learning opportunities like those offered at The Chang School allow students like Wesley to network with a professional in their chosen field and learn from them.
"The students conduct research, create and analyze surveys, and make solution-focused recommendations relevant to an organization," says Farheen. "Ideally, the professional will support the development of the student's skills and ultimately enhance the student's employability."
Wesley is also putting his experiential learning to use in his role as Community Manager at Calgary-based Imagine Cities, where he is furthering his passion for helping cities become more community based and incorporate co-collaboration amongst their inhabitants. Imagine Cities is a research and innovation nonprofit that collects and shares information that informs the public and inspires action and collaboration.
The ability to combine his Bachelor of Arts in Theatre from York University with his community engagement skillset, which he honed at The Chang School, makes Wesley feel he's finally at a point in his career where he's doing something meaningful and creative.
"The certificate really gave me the foundation for the work I'm embarking on for my own creative project around equitable urban futures, which I'm exploring through participatory theatre and a podcast," says Wesley.
"An associate and I had put in some proposals for a theatre show around if the CN Tower disappeared tomorrow, similar to how the Tower of Babel sunk into the desert and disappeared, what would exist in its place. The participatory theatre show would be like a mock consultation with the audience. Working collaboratively with the community to work toward a better future for our urban environment. " This theatre production is supported by the Major Matt Mason Collective.
Wesley recently put in an application through the Office of Social Innovation (OSI) at Toronto Metropolitan University to turn these interviews into a podcast and it was recently approved.
There's certainly no shortage of work ahead for Wesley, who is also a recipient of the Marilynn Booth award. But he credits experiential learning with helping him get to where he is today.
"I want to thank the instructors and academic coordinator for the community engagement certificate, who put the (capstone) course together and framed it around social justice in such a critical way," says Wesley. "It really has helped shape my life and the work I have created to help me come back as an artist, which I never thought I'd do again."