How Big Data is Revolutionizing Healthcare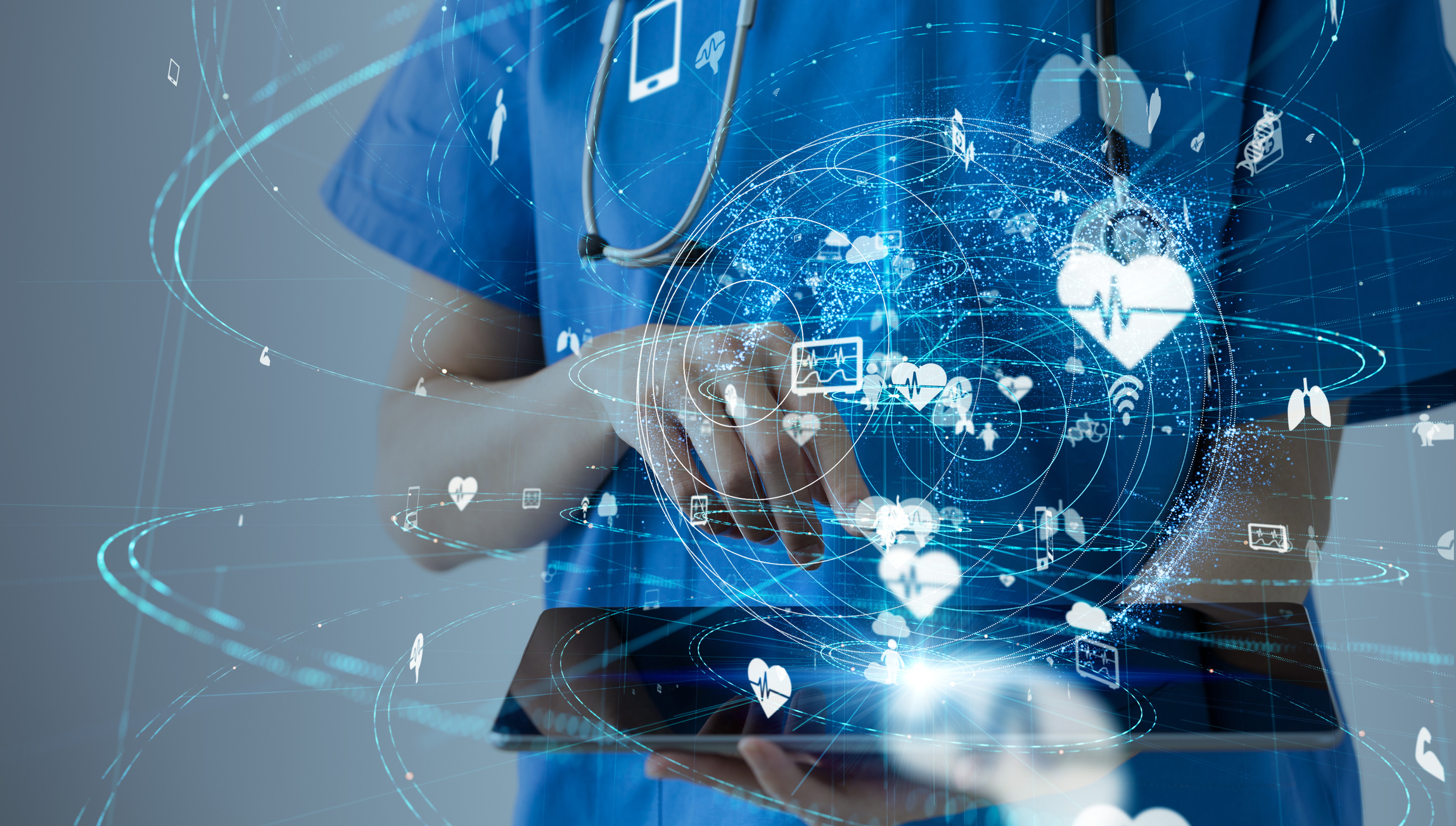 June 17, 2022
The market for big data analytics in the healthcare industry is growing rapidly. According to the Information and Communications Technology Council (ICTC), total spending on health technology worldwide is estimated to be worth approximately $100bn in 2019 with a compound annual growth rate of 25-29 percent over five to six years from 2019. Canada ranks fourth in the number of funding deals between Q4 2017 and Q3 2020.
The combination of big data and healthcare has the potential to improve patient outcomes, streamline care processes, and reduce costs. In this article, we will discuss the current state of big data in healthcare and some of the key challenges and opportunities that exist in this area.
What is big data in healthcare?
Big data in healthcare is more prevalent than ever before. It's used primarily for improving outcomes, services, procedures, interventions and the healthcare system itself.
"The big data potential is limitless really," says Dr. Pria Nippak, Associate Professor, School of Health Services Management at The Chang School and Ted Rogers School of Management at Toronto Metropolitan University.
She went on to say: "We continue to collect new, observable indicators or measures within the healthcare environment that allow us to measure change over time. We often use existing indicators or measures that have been approved either within a hospital or more broadly by Accreditation Canada as well as from various research outlets and track them over time.
"We may come to see that there are more effective measures or indicators that we can develop and collect that will help to show changes more effectively."
Dr. Nippak adds that through consistent evaluation, we learn and assess how sensitive the current measures are and make the necessary adjustments to ensure that we are always working toward inserting the opportunities for more sensitive indicators that set the foundation for data collection."
How can big data be used in healthcare and what are the benefits of doing so?
Big data is changing the healthcare industry. Dr. Nippak explains that like other industries, data is used to help with clinical decision making. Some examples include using data to create algorithms to guide clinical assessment and monitoring patients outside of a hospital setting by collecting data on-site and off-site through patient-wearable devices.
She adds that hospitals, particularly in the GTA, have been collecting demographic and ethnicity specific data to determine how services and interventions vary with the intention of decreasing any barriers or services gaps to promote better care. All publicly reported hospital indicators used in that setting are publicly reported and available through Health Quality Ontario. This information is used for performance benchmarking and comparisons both within a group of like hospitals and between different ones.
Data is also used for research processes so that organizations can learn about how data flows, who is impacted by the collection of data, and whether the data collection tools and software are appropriate. Other uses of data include program planning and process monitoring of programs throughout healthcare as well as for operational and predicting costs of services, using both patient and administrative data.
Another area where big data is being used, says Dr. Nippak, is for surveillance and monitoring of infectious disease spread: the systems will look for commonalities by symptom profile to quantify like cases within a region and province and even across the country at the national level.
"By understanding and using big data, healthcare professionals can get a better understanding of patients, improve treatment, and make better data-driven decisions," says Dr. Nippak.
What are some challenges associated with big data in healthcare?
Some of the potential challenges include privacy and security of data. But Dr. Nippak points out that organizations are not having to deal with this directly as they are leaving this goal or purpose and responsibility to the vendors that create patient portals and hold patient data.
"For the most part, the vendors, particularly those that create software to support personal health records have been able to meet patient needs and allow for interoperable options with other systems as well as data sharing with different providers," says Dr. Nippak.
She adds that, in large part, these ideas of safety are managed through the exchange of the healthcare organization and the software vendors as well as some internal support that are entirely focused on data management and security.
"This notion that data is always safe and can't be breached is shifting in most developed countries and we have a much higher acceptance or tolerance for potential breaches," she says. "The larger interest now is on the impact of these breaches and containment and recovery, so it's more about minimizing the data security and safety threats."
How can healthcare providers make use of big data?
Data collection is largely tied to the collection of health information for the purposes of clinical decision making.
"This data is housed in a variety of different provincial and national databases, as these systems allow for the sharing of this information at these various levels," Dr. Nippak explains.
"Patient data collected within a hospital is a very standardized process that uses tools and systems that are largely similar from one hospital to another, as most are transitioning to using Electronic Privacy Information Centre (EPIC) for this initial data collection requirement since it aligns well with EPICMyChart, a personal health record portal. The collection responsibility really falls within the hands of clinicians and coders, or health information managers to ensure that the data collected is accurate and complete."
How will big data impact the future of healthcare?
The big data potential is limitless really, says Dr. Nippak.
She adds that with these data sets growing literally by the seconds because they are constantly being fed information, both patient and administrative, as well as costing metrics that are usually tied to the other data. The data collected within organizations is always moving between them and this also contributes to the possible ways in which we can use the data.
Further, she says that we see that organizations are also collecting data about patient functioning outside of the hospital using external wearable devices or community resources that are going into the home to collect the data. Some of these devices, for example, are linked to insulin levels, glucose monitoring, blood pressure, heart rate, and oxygen saturation. Overall, the points and opportunities for data collection have also grown enormously.
The goal is to use the data in all the ways that were described earlier in this article: toward the improvement of outcomes, services, procedures, interventions, and the system. Paired with regular and continuous data monitoring and evaluation there are bountiful opportunities for the data that is collected to be used in powerful ways to improve the health of individuals.
We all saw this during the pandemic, she says, referring to the use of data to monitor and predict case counts. We are continuing to see novel indicators being used, such as waste water, which is an indirect measure, but we have seen from constant tracking throughout the pandemic of other more direct measures such as testing, that they correlate quite strongly and sensitively to case levels.
"As such, we are constantly using data that is gathered for the purposes of healthcare improvement," says Dr. Nippak.