One Learner's Mission to Tackle Food Insecurity Differently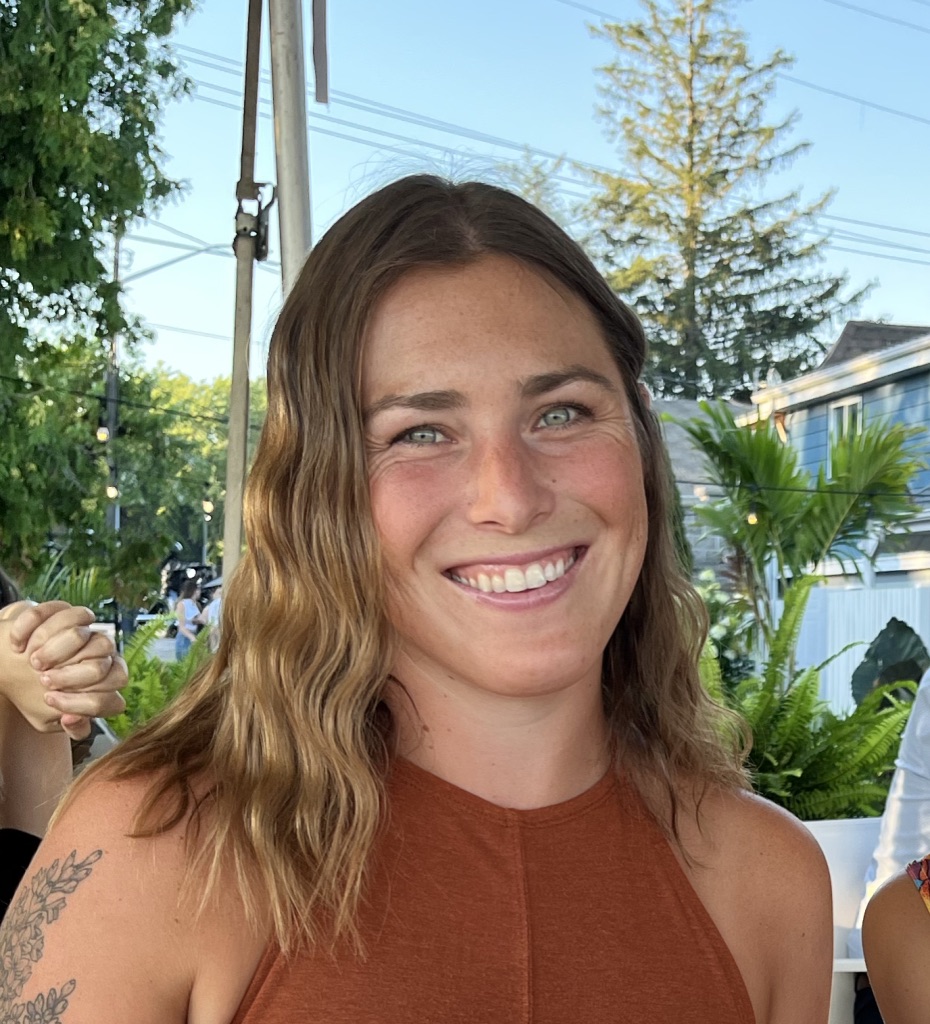 November 2, 2022
After hearing stories from food bank users who had to dig around grungy basements for cans of tuna or dreading having to eat yet another jar of olives, Emma knew she had to do something differently. While food banks provide a much-needed service to an increasing number of people in this country, Emma wanted to bring back the human connection to food that often gets lost when people are faced with food insecurity.
"We all have foods that we love to eat and make us feel good," she says. "Imagine you never had access to the food you love.".
The idea that everyone deserves to eat good food is what's behind the community nonprofit, The Good Food Impact, that Emma founded while enrolled in the Certificate in Food Security at The Chang School. Here's her story of how she made that dream a reality.
How Emma Discovered The Chang School
Emma was in the second year of her undergraduate degree in international development studies at Trent University, and sustainable agriculture and food systems, when she read the book The Stop: How the Fight for Good Food Transformed a Community and Inspired a Movement by Nick Saul and Andrea Curtis, which chronicles how Nick turned a run-down food bank into a community centre called The Stop. The Stop is based in Toronto's Davenport and St. Clair West neighbourhoods and offers various programs across its three locations, including a food bank, drop-in meals and food preparation demonstrations, as well as other community initiatives.
"Reading that book was the first thing in my academic career that made me feel passionate and want to dig deeper," says Emma, who heard about the Certificate in Food Security at The Chang School from her cousin. Emma says she was looking for a way to bridge the gap between her undergraduate degree and her desire to study food security, and the certificate offered a way to do that.
From Research to Reality
Emma wanted to move away from the traditional "hamper basket" approach of providing food to those who need it. "Just because you need food doesn't mean that you need to get other people's waste," says Emma.
We produce so much beautiful food in this country that often goes to waste, she says. According to a 2019 Government of Canada report, 20 percent (or 11 million tonnes) of all the food produced in Canada annually that could have been eaten was instead landfilled, incinerated, or managed as organic waste.
Beyond that, Emma notes that food is also tied strongly to culture in that it allows people to express their heritage. "It can be as simple as baking bread for a neighbour or meeting a friend for a coffee," says Emma. "It's something our culture is expressed in. Everyone deserves to have that feeling." She wanted to take the idea of enjoying food and bring it to those facing food insecurity.
Reg Noble, Academic Coordinator for the Certificate in Food Security at Toronto Metropolitan University, recommended she conduct an independent study of her idea for The Good Food Impact and turn it into a credit towards her certificate. Over the course of a term, Emma conducted research, got funding, and found a space to use for the project. In July 2021, she launched a six-month pilot phase for The Good Food Impact, offering frozen meals made from scratch to those in need in her community.
Fuelling Community with Good Food
Each week, The Good Food Impact prepares meals that go to four different distribution hubs in the town of Whitchurch-Stouffville in the Greater Toronto Area. Since The Good Food Impact officially began operations in January 2022, the organization has increased production by roughly 50 percent, from 250 to 375 meals a month. The organization is entirely volunteer-run with 25 volunteers in total and five cooks coming to the community centre weekly to prepare veggie, meat, and side dishes that are put into individual containers with reheating instructions and best before dates on the labels.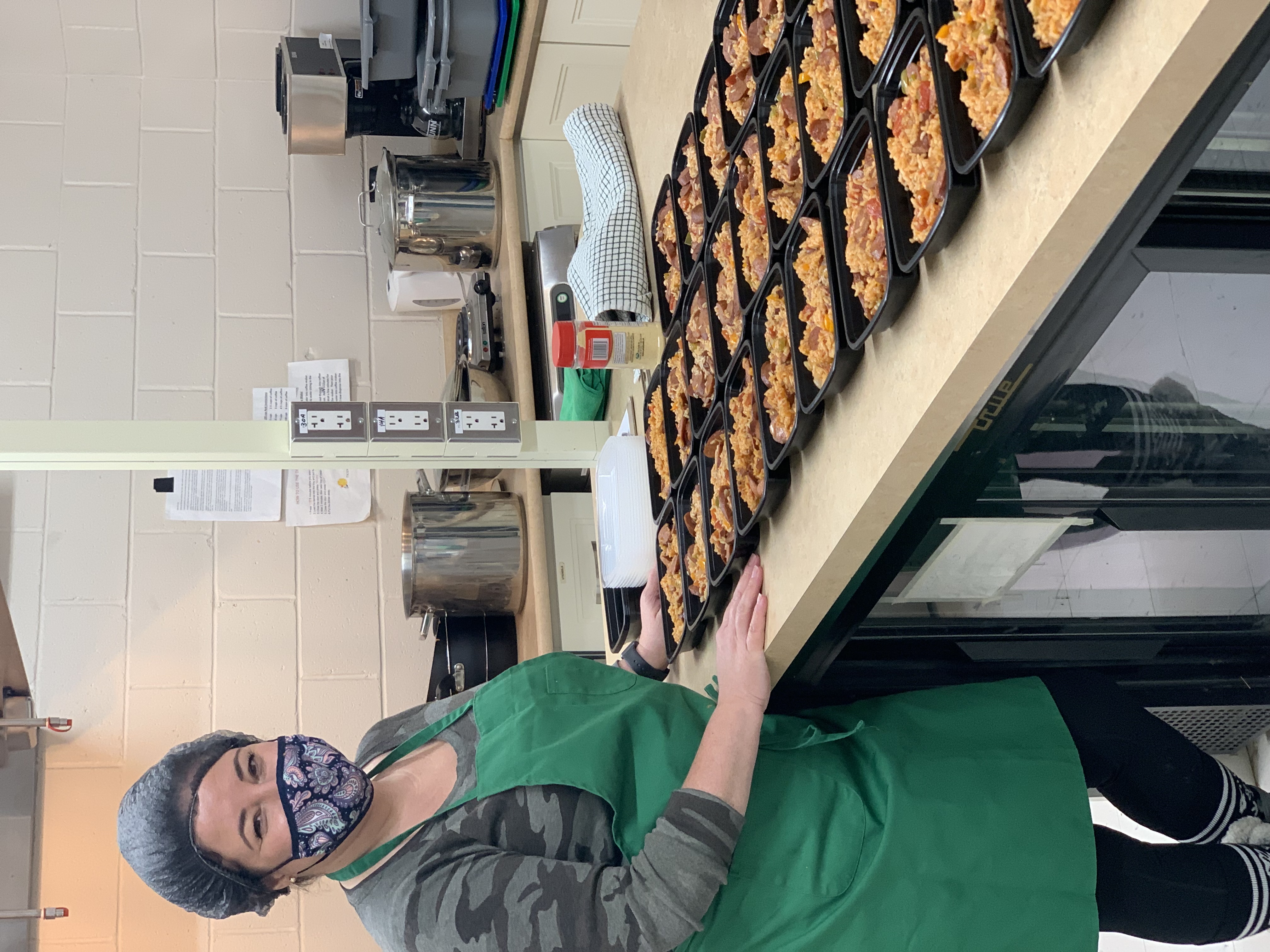 People who use the service include university students, those not able to make ends meet despite working two jobs, and seniors not used to cooking for one. Emma says the issue of food insecurity is becoming increasingly complex as it requires all levels of government to address policy and support.
"Food insecurity is so interconnected to housing, transportation, childcare, among other things," says Emma. "At the very core, people are food insecure because they don't have the financial means to access healthy and nutritious food."
While food insecurity disproportionately affects those on social assistance and from certain communities such as First Nations households, just because someone is well-dressed, doesn't mean they don't need help, Emma adds.
"During the pandemic there were people who couldn't work from home that had to stop going into work because they had to help kids with their schoolwork when they were online or provide childcare when daycares were closed," says Emma. "Or in another scenario, one car accident could put someone out of work for a bit and they could care for themselves six months ago but now are no longer able to and their car and clothes are all they have. And the cycle continues."
Whereas that's a cycle Emma would like to help break, there are some she hopes keep repeating. Emma now has Chang learners in the Food Security program volunteering with The Good Food Impact as part of its student workshop program.
"I had a full circle moment when I realized that students are now volunteering in something I created when I was a student."