Corporate Education
We work with employers to develop their employees.
As Canada's foremost provider of professional university-based courses and workshops, we are passionate about helping companies retain top talent, prepare employees for new responsibilities, and improve employee productivity. We have partnered with professional institutes and associations to offer courses that can be applied towards accreditation by your association.
We use our interdisciplinary, collaborative approach to create custom education programs and leadership development programs.
We emphasize forward-thinking leadership, value-driven experiences within our courses, and a people-centric approach to engagement.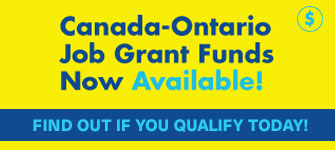 Explore our Foundations in Data Science Bootcamp!
Ideal for those with no data science background knowledge, our virtual four-day Bootcamp will give you a solid and engaging introduction to big data analytics, tools, and statistics. Engage in interactive lectures and activities led by expert practicing data scientists.
Visit our Bootcamp web page for more information.
Continuing Education Courses
Lead the way with our adult education courses.
We offer the simplest, most cost-effective solution to prepare employees for changing skill requirements and responsibilities. Through our catalogue of over 1,500 courses and over 75 certificate programs offered year round, you'll find a course or workshop that will meet your staff's learning needs.
Over 400 courses are offered online, including over 300 degree-credit courses, as well as a unique combination of online and in-class learning based out of The Chang School's downtown location.
Employees will be joined by a diverse group of learners including other like-minded, working professionals in their classes, as our industry educators create a dynamic learning experience that leads to real results.
A few of our popular courses include:
Employees will walk away with immediate knowledge and skills that can be applied at work and contribute to organizational growth.
Custom Education Programs
Build your organizational capacity.
More and more companies are turning to a custom approach to achieve their organizational goals. A custom education program can be designed and developed for a group of employees within a functional area or within your organization, as a whole.
The advantages of signing up for a custom learning course include time efficiency and flexibility, tailored solutions, and the ability to align employees to organizational and industry sector goals.
Some of our clients' most popular custom workshop topics include:
Big Data and Data Analytics
Business Report Writing and Editing
Effective Interpersonal Communication
Leadership Development
Project Management and PMP exam preparation
We can draw from our vast library of course material to build a custom workshop that will meet your learning needs and objectives. Your employees will walk away with key learning principles and tools that can be applied immediately to their management or work situation. In addition, employees will have a shared understanding of frameworks, processes, and terminology that will enable consistent communication and problem solving strategies.
Leadership Development Programs
Develop leaders from within.
Leadership development is crucial to motivating your high potential managers and directors to support your organizational vision, goals, and develop a robust pipeline of tomorrow's leaders.
From our catalogue of courses in the arts, business, creative industry, communication and design, engineering, sciences, health, social and community services, we can collaborate with your organization on a custom solution that incorporates leadership development, personal coaching, key business courses, and fundamental technical knowledge for an integrated approach.
Why Choose The Chang School?
More than ever, leading companies are investing in their employees' professional development to meet changing skill requirements to compete in today's knowledge-based economy.
Whether the need is to develop strategies to give your business a competitive advantage, improve business performance, or achieve customer and operational excellence, The Chang School can help you design and develop a robust corporate education program that enables employees to perform better and take on greater roles in business, health, community services, media, engineering, architecture, sciences, and more.
Contact us today to discuss how we can help you develop a quality learning and development solution to solve your organizational challenges.
The Chang School's advantage is our innovative approach to program design, development, and delivery. We offer you the following:
Multidisciplinary programs across six faculties within Toronto Metropolitan University
A career-focused curriculum that encompasses theoretical and applied learning
Dedicated educators who are leading industry thought leaders with real-world experience
Flexible delivery, whether on campus in downtown Toronto, online, or at the client's office
Rich networking opportunities with seasoned faculty members and like-minded professionals
Connect with Us
For more information on education for your organization, contact The Chang School.
Email: ce@torontomu.ca