Sidebar Menu
Our goal is to increase the post-secondary participation of adults and young people who might not otherwise experience post-secondary education. Through our programs, we are expanding educational opportunities and building educational capacity across communities in the Greater Toronto Area.
We believe education can break cycles of intergenerational poverty and social exclusion. Post-secondary education transforms lives and contributes to social cohesion, social stability, and a civic society.
By offering holistic and innovative transitional programming, we seek to create accessible pathways to post-secondary education for adults and young people, who may not otherwise have the opportunity to experience post-secondary education.
We work with learners to build academic capacity through a strong community of students, staff, and alumni, built on the principles of academic foundations, holistic support, diversity, inclusion, and community engagement.
Spanning the Gaps students have access to Toronto Metropolitan University's resources and support services. Visit Toronto Metropolitan's Student Affairs website for more information.
---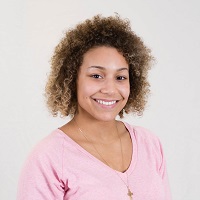 "Spanning the Gaps is like a family, and this makes students much more comfortable asking for help. We're not scared to ask questions in class because we know that everyone is invested in our success."
Braxton Stone-Papadopoulas
Graduate, Bridges to Toronto Metropolitan
---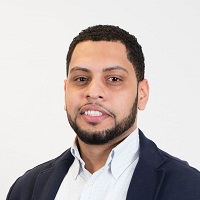 "What I see myself doing in the future in terms of a career, the things that I'm able to do, and the impact that I'm able to have will be greater than before Spanning the Gaps. I'm a new man, and I've received a second chance at shaping my life the way I want it to be."
Shane De Camp
Graduate, Bridges to Toronto Metropolitan
Our Programs and Workshops
The Transition Foundations Program is a part-time program designed to facilitate a pathway to post-secondary education for mature learners (21+).
This interactive workshop provides a comprehensive set of skills for success in a post-secondary environment.
The program is designed for Aboriginal community members who seek to broaden their opportunities towards academic success.
Merit-Based Awards
Merit-based awards are awarded based on demonstrated academic excellence, often in combination with other attributes such as contribution to a specific community.
See the merit-based awards available to Spanning the Gaps students.
Contact Us
Connect with us by filling out this Google Form.
Phone: 416-979-5000, ext. 552291
Email: spanningthegaps@torontomu.ca
Fax: 416-979-5309
Spanning the Gaps – Access to Post-Secondary Education
The G. Raymond Chang School of Continuing Education
Toronto Metropolitan University
Heaslip House,
297 Victoria Street
Toronto, Ontario
M5B 1W1