Sidebar Menu
We know the world has changed and made life challenging in so many ways. Workplace interactions are taking place primarily through a computer screen, healthcare is moving towards a "tele-first" approach with patients, and people are relying on their phone to do just about everything, from ordering groceries to enrolling in online courses.
With the world in a state of uncertainty, we want to provide education security — with courses that speak to our learners' needs, help them reach their personal or professional goals, and fit into their busy schedule. Whether a continuous learner is looking to advance their career, pivot professionally, or make their life richer, we're here for them every step of the way.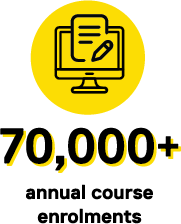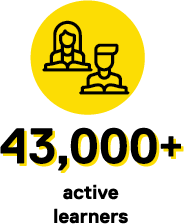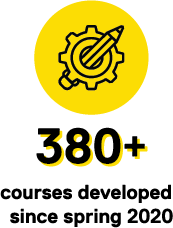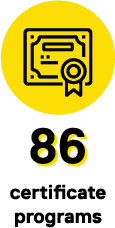 Supporting our learners every step of the way:
The Chang School is more than just a place to learn; we're on a mission to redefine continuous learning. We're accomplishing this by listening to our learners and developing programs, certificates, and support services that respond to their goals and the challenges they're facing — through every learning stage of their life.
We're also fostering a passionate community of learners, instructors, and staff by creating opportunities for connecting and learning from one another, even in this primarily digital world. From personalized advice to exclusive career-building events, we're building relationships with our learners so they feel supported in taking the next step in their career journey.
Why The Chang School


Certificates designed to help learners take the next step in their career

Experiential learning opportunities that provide learners with practical and professional skills


Interactive online learning strategies that enrich the online learning experience


Experienced instructors employed in their field, who bring real-world experience to their teaching


Personalized career and academic advising to help learners from registration to graduation


Pathways to degree programs and graduate programs to reach education goals
A Community of Partners
We're thankful for our network of partners whose support and expertise ensure our courses and programs contain practical content that help our learners stay relevant in their industry of interest.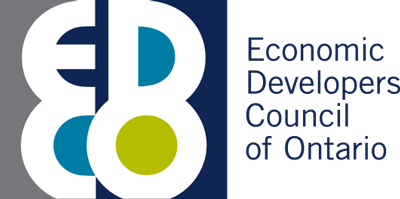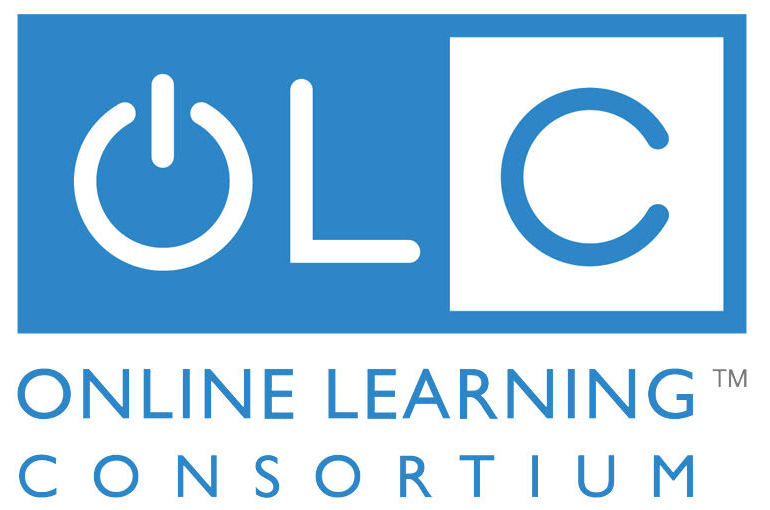 Our Strategic Priorities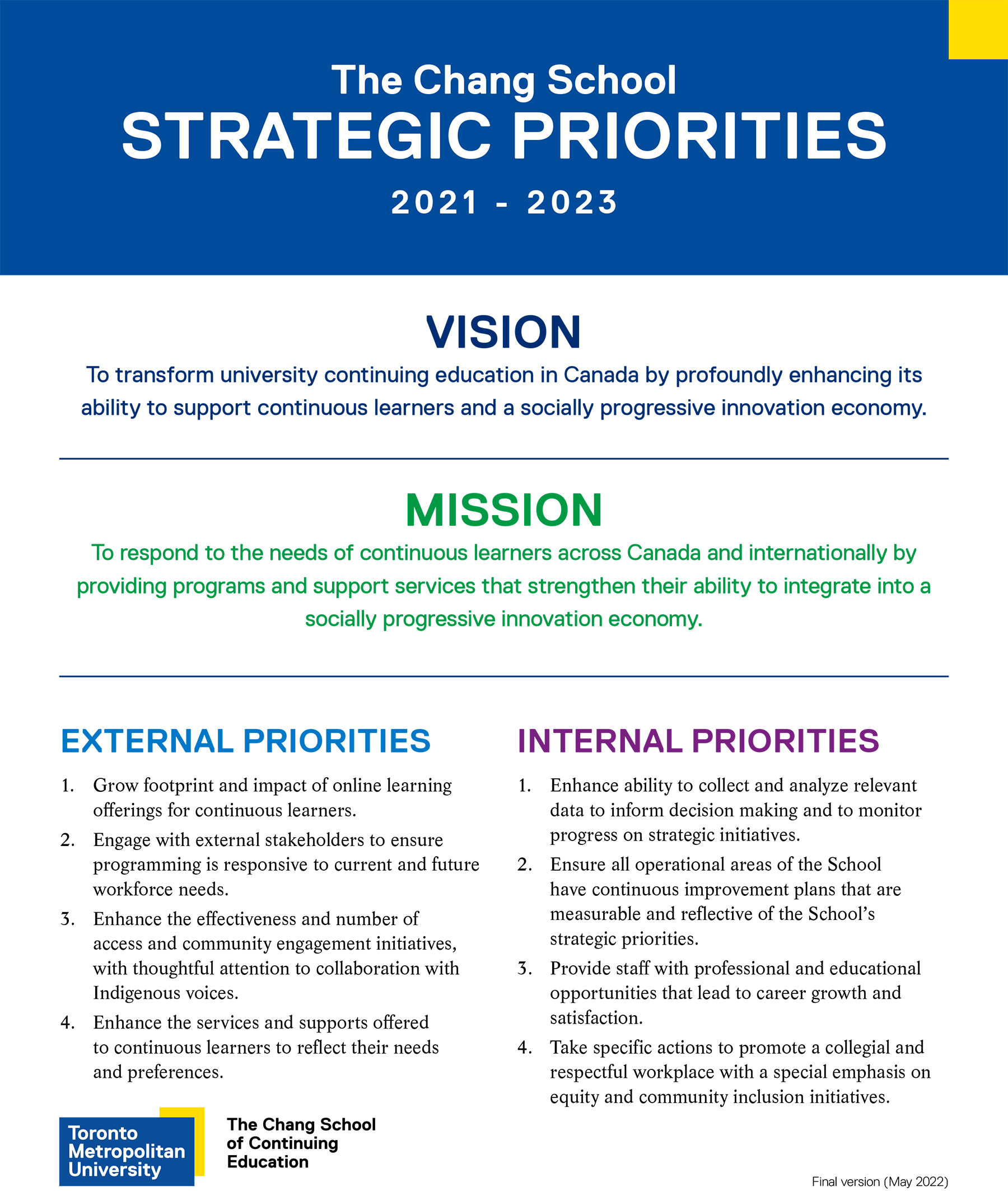 Infographic Transcript