What It's Like to Work in Tech in Canada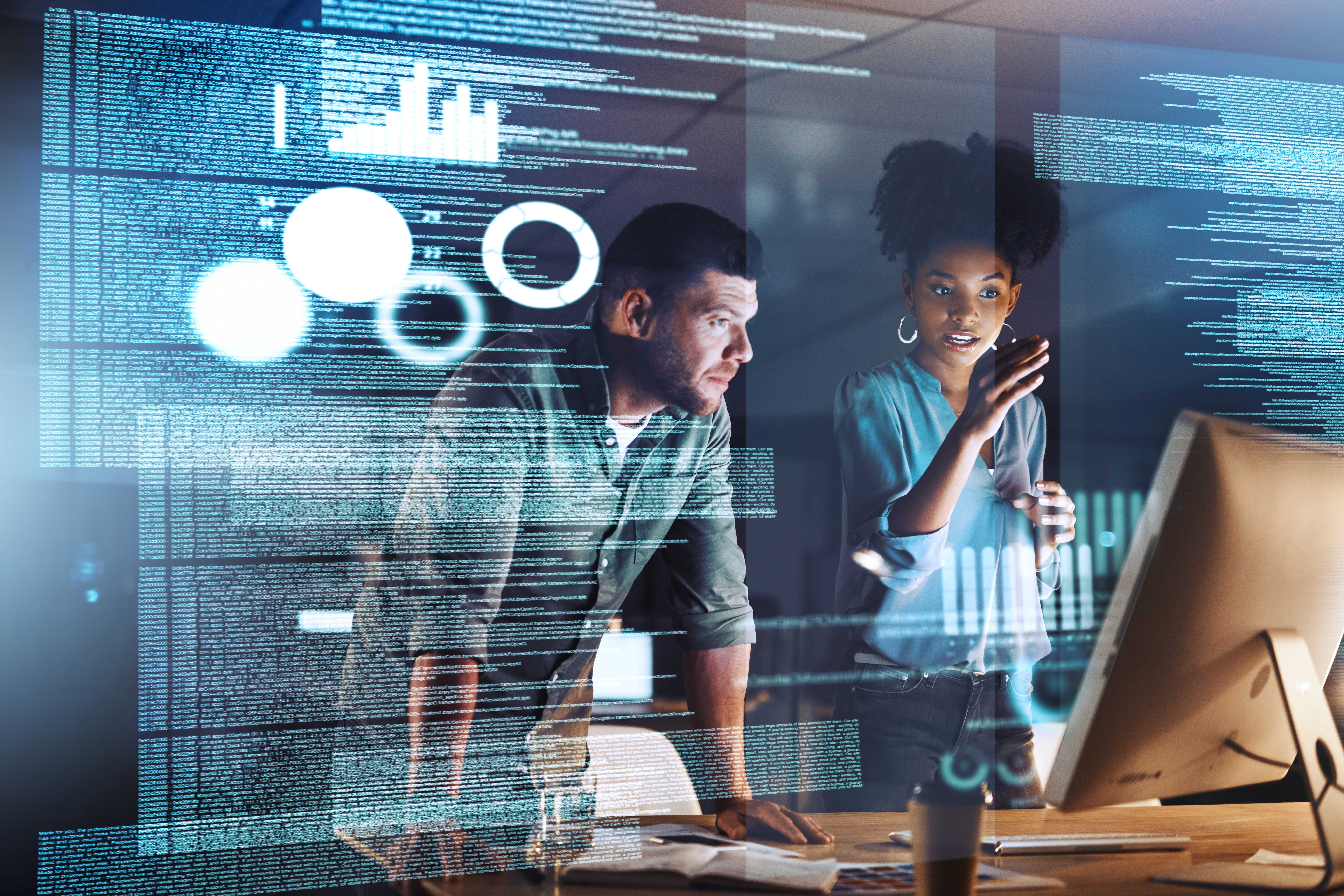 March 8, 2022
There's no doubt that demand for technology jobs has been accelerated by the pandemic. Over the past two years, industries have been disrupted by technological innovations and workers have left their jobs for new careers in what's been dubbed as the #GreatReshuffle.
This was one of many topics discussed during a recent panel discussion with key tech experts on working for tech companies of all sizes in Canada as part of The Chang School's virtual events.
Panelists included:
Danny Chang, Director, Strategy and Operations and founding member at Delphic Research, a seed-stage startup that builds products to serve government affairs professionals.
Yosra Musa, Supply Chain Expert at Shopify, specializing in inventory management. She currently works in demand planning for Shopify's newest initiative, the Shopify Fulfillment Network.
Amanda Penrice, Account Director at LinkedIn. She is driven to create meaningful change through the professional networking platform to create economic opportunity for every member of the global workforce.
Below you'll find more of what they had to say about some of the top digital trends that are driving the tech workforce in Canada.
Additionally, Dr.Alex Ferworn, Professor and Graduate Director, Department of Computer Science at Toronto Metropolitan University, who was not at the event but has extensive knowledge on the industry, weighed in on the topics discussed.
Predicting the Future of Tech Jobs
Amanda said, "In terms of occupations presented in Canada, we know what some of the fastest growing occupations are and what some of the most in-demand ones are." She referred to the recently published LinkedIn Jobs on the Rise 2022, out of which nearly half of the roles listed were in tech.
These include: computer vision engineer, data engineer, data science specialist, datification machine learning engineer, security engineer, Salesforce consultant, and site reliability engineer.
Working in Tech With No Tech Experience
Amanda's career journey is proof that you don't need tech work experience to work in tech. She began her career at a nonprofit and then moved on to working in government, where she was Senior Policy Advisor to the Minister of Education. She now works for one of the largest technology companies in the world.
"I think the tech industry is changing the way that they view their hires in the way that they view who is coming in and non-traditional people like myself," said Amanda. "A lot of it is understanding the skills that you have and how those transition into tech."
She added that LinkedIn Learning videos are really helpful if you have zero knowledge of a particular skillset and want to "fake it till you make it." These videos can also help you see that you might already possess certain elements within a skillset that you weren't even aware of.
Yosra added that it's important not to pigeonhole yourself because your current employer doesn't use a certain tool. For example, if your company is using Excel instead of Tableau for data analysis, there's no reason why you can't teach yourself that skill on LinkedIn and put the badge on your profile and add it to your skills so that you're not passed over for a job opportunity.
Some of the skills don't even have to be related to technology, added Danny. At a startup like his, Danny said one of the key things they look for is the ability to think critically. "It's about being a problem solver who can apply first principles to anything that comes your way," he said as opposed to working for a large company and being hired to do a highly specialized job.
Adding the Human Element to Datafication
Datification — which is the technological trend turning many aspects of our life into digital data which is subsequently transferred into information that is distilled and turned into knowledge — is driving decision making at companies of all sizes more than ever before.
While data is essential for forecasting there are drawbacks of relying too heavily on data for decision making. Yosra pointed out that data forecasting is both a science and an art. "It's very difficult to forecast if you don't have any numbers," she said. "One of the ways that it can be detrimental to have such a heavy reliance on data is assuming that the data set that you're looking at can be used as is."
She added that data often needs to be scrubbed and almost always requires you to apply context like what's happening in a company or what's happening in the world to understand why.
Building Authenticity and Digital Trust
Alex said authenticity is becoming a rather difficult thing for companies to ensure for a number of reasons, pointing to the deep fake app that allows people to insert their face into TV shows or movies with a single photograph. "Being able to ensure that communications are secure is an old problem," said Alex. "Making sure that the thing you are communicating with is 'real' is becoming a new problem. This is one of the problems enabled by AI in a kind of 'spy-vs-spy' interaction that creates jobs."
One of the ways companies can be more authentic is through storytelling, Yosra said, citing financial services company Wealthsimple as an example. "(Wealthsimple) always comes out with different articles on different people's money journeys, and it's not like they're saying at the very end, 'and that's why you should sign up with Wealthsimple'", she said, adding that it gets you thinking about your own money journey and eventually thinking about investing, or, at the very least, it gets you onto their website.
Danny added that it's a balancing act between storytelling and making data more accessible. "That same ability to tell a story using data, however, can potentially be used for disinformation," he said, citing a statistic that most car accidents happen within a mile of your home. "Some may spin that to say, well, you just have to park your car one mile away from your house to ensure you'll never get into an accident."
Parting Advice
The panelists left attendees with some parting words of advice for working in tech. No matter what your experience, Amanda said companies are looking for resilient people. "Resiliency is key. Failure is inevitable. What (employers) want to see is that you have the ability to bounce back."
Danny said that it's important to demonstrate that you have what it takes to do the job, and that comes back to being authentic through storytelling, as the panel discussed earlier. "Investment bankers and management consultants are some professions where talent is being picked up by some of the top tech companies in the world. It's not a matter of them knowing all of the ins and outs of tech or having technical proficiency. It's about showing they have endured a rigorous, well-established training process, and that recruiters know this person brings with them an ability to think through problems in a particular way."
Yosra's advice goes back to earlier points made in the discussion around upskilling your tools skillset. "Focus on learning one data visualization tool and one programming language," adding that not everybody working in tech needs to know how to code but she's seeing a trend that's going increasingly in that direction as coding in 10-20 years from now will be the norm.
Above all, Danny said the best advice he received was "not to let life just happen to you." Figure out your passion and go for it, rather than going through the motions and working for the weekend.