What is Academic Bridging?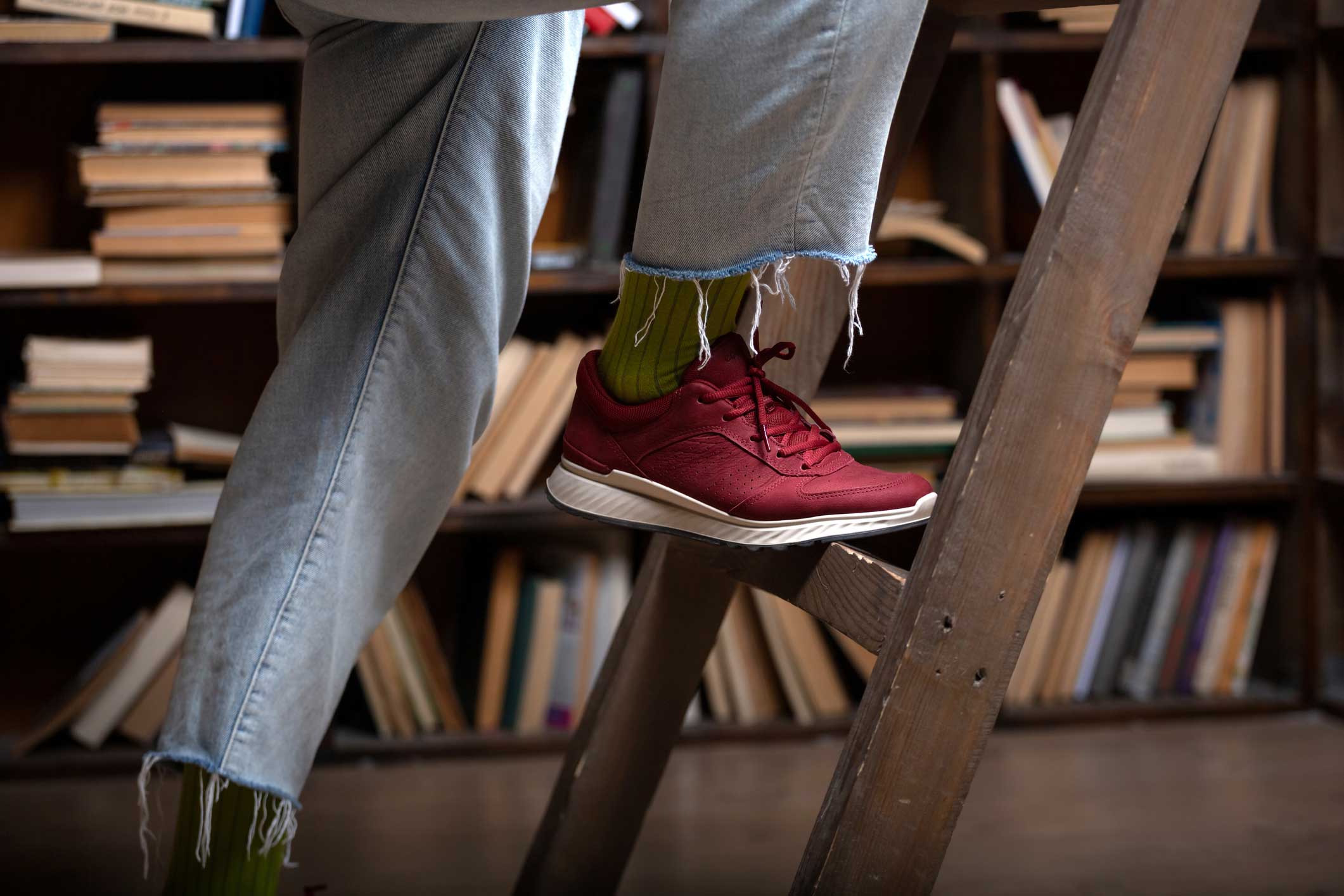 April 27, 2022
While the number of Canadians aged 25 to 34 that have earned a post-secondary education has grown from 59 percent in 2000 to 73 percent in 2019, some adults and young people still face barriers to post-secondary education.
Barriers can include, but are not limited to health issues, financial problems, mental health struggles, child care challenges, transportation difficulties, and disconnection from the post-secondary community.
Academic bridging programs provide a pathway for students who otherwise would not be able to attend post-secondary education an opportunity to do so.
For Leslie Ann Valley, there were several barriers that she faced in accessing post-secondary education. As a first generation Canadian, no one in her immediate family had achieved a university education. "For me, that meant that I didn't have anyone in my close circle that could serve as a mentor for me," said Leslie.
She added that she also didn't have someone she could aspire to become in terms of educational attainment. "Ultimately, this led me to feel like obtaining a university degree was outside of my reach," she said.
On top of that, she also had a full-time job that prevented her from taking daytime classes, faced financial difficulties, and was lacking three credits in her secondary school diploma.
It wasn't until seven years after her initial search for post-secondary education that Leslie came across the Transition Foundations Program, which offered evening courses and provided a pathway to a degree at Toronto Metropolitan University (formerly Ryerson University). Leslie is now in her third year of an undergraduate program at the university.
Addressing Barriers to Post-Secondary Education
The Chang School has endeavored to address challenges people like Leslie face with the Spanning the Gaps (STG) programs offered, such as the Transition Foundations Program. Created in 2007, the STG program has worked to serve learners who have the motivation, the potential, and the ability required to be successful in post-secondary education but have educational gaps and lack formal admissions requirements.
In this supportive environment, learners complete university-level degree credits and courses through The Chang School. They are subject to the same standards and rigor as any other university-level course or program. The program is designed to teach the foundational skills required to help students eventually go on to successfully complete a post-secondary degree.
Students in the program may choose to apply to an undergraduate program at Toronto Metropolitan, take more continuing education courses, register for a certificate program through The Chang School, or apply to another post-secondary institution.
Paula Green, PhD, Program Director for Community Engagement at Spanning the Gaps, said the STG program has expanded educational opportunities and helped to build capacity across and within many communities since its inception.
"An important part of our mandate is to serve the needs of our diverse student population, strengthen the social networks for students, and support all of their academic aspirations and goals," said Dr. Green. "I'm proud to be a part of this program, which has impacted the lives of so many people throughout the years."
Academic Bridging Key in Pandemic Recovery
As the pandemic has particularly impacted people of lower socioeconomic and racialized backgrounds, during the recovery period, it's especially important to have programs like this. Now it's more important than ever to reduce barriers to education in order to create equitable opportunities for community members from different backgrounds.
The Chang School's priority is to help STG learners feel supported to ensure that they have a positive learning experience.
Additional Support Outside the Classroom
Elisa Traficante, Manager, Spanning the Gaps, said the program offers a wide range of support for students. This includes an academic advisor who helps students select courses, complete undergraduate and OSAP applications, as well as adjust their academic plan as they face challenges in their daily lives.
Students also have access to a case coordinator, who helps students navigate services available to them on and off campus, including mental health, counselling, housing, financial aid, awards, and bursaries.
On top of that, each student is appointed an academic success facilitator to provide them with academic coaching as they go through their courses and help them prepare study strategies and different strategies for success.
Students also have the option of having a peer mentor, who provides them with different workshops for accessing services on campus as well as mental health support.
When registering, Elisa is one of the STG staff that helps students with the onboarding process, including completing the application, registering for classes, and finding out how they can apply for bursaries and award opportunities.
Elisa said these support systems have been crucial for STG students in the past couple of years as all of the courses are either synchronous or asynchronous and fully online. Many students in the program have had a negative past experience with education and during the pandemic, online learning has been especially isolating, which can trigger bad past experiences, Elisa explained.
"In particular they're facing so many barriers in their day-to-day lives," she said. "They're going through an educational journey while already feeling isolated and that's really challenging. We try to break down the barriers we can identify with each student."
The ability to do that makes the experience go way beyond the actual learning and getting a degree. For Leslie, as with many other Spanning the Gaps students, it's about the bigger picture.
"This journey is very much about the next generation in my family and community who may question whether there's a place for them within a post secondary space or whether they have the potential of achieving this level of education," she said. "Hopefully my story and my experience will serve as a living, breathing example of what is in fact possible."
Celebrating 15 years
Spanning the Gaps will be celebrating its 15-year-anniversary in September. In that time, through external partnerships with the Toronto District School Board and Pathways to Education, the program has served over 1,300 students.
The Transition Foundation Program has 61 alumni who have completed their undergraduate degrees and currently has 58 students who are in undergraduate degree programs.
From 2019- 2022, there have been 44 Veterans Transition to Education students. Currently, 34 former VTE students are enrolled in undergraduate programs; 3 VTE students have since graduated.
The International University Foundation Program served 60 students between 2018-2021. 45 of these students are currently enrolled in undergraduate studies at Toronto Metropolitan.