How to Make a Successful Career in Fundraising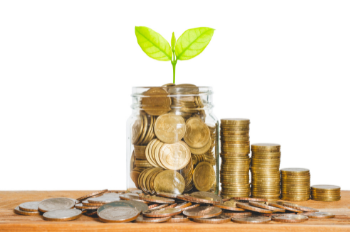 June 29, 2022
There are many different paths you can take to have a successful career in fundraising. Whether you want to work in a charity, a nonprofit organization, a government agency, or a for-profit company, there are plenty of opportunities available. And with the right skills and knowledge, you can be successful in any of these fields.
"Training for a career in fundraising is going to help you secure a high demand job that also provides personal meaning," says Dr. Krishan Mehta, AVP, Engagement at Toronto Metropolitan University. "People are thinking about careers that align with their values and issues they care about. It's no longer just about a pay cheque but a fulfilling and meaningful mandate. Often that comes in supporting one another, tackling environmental and societal issues, commitment to justice and seeing a better world. People want to feel that they're doing something that has a larger purpose."
What makes a successful fundraising career?
If you're looking to have a rewarding career in fundraising, there are a few things you should know. First, fundraising is all about relationships. You need to be able to build strong relationships with potential donors and convince them to support your cause.
While relationship building is key, Dr. Mehta points out that there are many ways to network. "You don't have to be a schmoozer to be successful in fundraising. Content marketing and social media is just as important these days," he says, adding that being able to analyze data and translate financial results into a compelling story are all connected to fundraising.
Secondly, you need to be a good communicator to express your mission and goals in a way that is inspiring and motivating.
Lastly, being organized and detail-oriented helps as fundraising requires a lot of planning and coordination.
Apart from these skill sets, even if people have had another career in a different field, Dr. Mehta says many of the areas of expertise they learned in a previous career are transferable to fundraising.
"People are transferring a lot of skills from accounting, finance, business, event management, legal fields, and other disciplines to the world of philanthropy," he says. "Even people who haven't had long careers in other spaces and graduated with distinct academic credentials and skills in other fields are wanting to transfer that into an environment that matters to them."
For anyone considering a career in fundraising, it is important to understand the skills necessary to be doing well in this field. A fundraiser who is at the top of their game is creative, articulate, and persistent. They also have a strong understanding of both the needs of their organization and the donor pool.
Finding the right fundraiser job
There are a few things to keep in mind when searching for a fundraiser job. The most important thing is to find a job that is aligned with your skills and interests. You also want to find a job with an organization that you are passionate about.
Another key factor to keep in mind is the size of the organization. Smaller organizations may not have the same budget for fundraising as larger organizations. This means that you may have to get creative with your fundraising efforts.
Finally, you want to find a job that provides you with a good work/life balance. Fundraising can be a demanding job, so you want to make sure you have time for your personal life as well.
By keeping these things in mind, you will be able to find a fundraiser job that is a good fit for you.
The importance of networking in your fundraising career
Fundraising is a process of soliciting and gathering voluntary contributions from individuals, businesses, and other organizations. It is a field of work that is very important in the nonprofit sector, as fundraising is essential to the success of many charitable organizations.
As mentioned earlier, one of the most important aspects of fundraising is networking. Fundraisers need to build relationships with potential donors in order to ask for their support. This can be done through a variety of methods, such as attending events, making phone calls, and sending emails.
Building a good network is essential to a successful career in fundraising. Fundraisers who are able to build strong relationships with potential donors will be at an advantage in their work.
How to stand out in your fundraising career
While a specialty in one form of fundraising can be extremely helpful, a singular focus on only one form of raising money does not serve a fundraiser well. Some examples of different ways to raise money include:
Creating a donation page
Offering the text-giving option
Sending out fundraising letters
Launching a crowdfunding campaign
Hosting a fundraising event
Trying peer-to-peer fundraising
Enabling recurring donations
Asking for sponsorships
Launching a phone-a-thon
Starting a membership program
Applying for a grant
How should a fundraiser look ahead?
A fundraiser should focus on keeping up with philanthropic trends like the use of cryptocurrency, animal philanthropy, the polarizing effect of culture wars on topics like public health, and more.
"The pandemic has underlined all of the societal ills we have. It also amplified issues around climate justice, change, access to healthcare, healthcare equity, and anti-Black and Indigenous racism," says Dr. Mehta. "The work of charities and nonprofits has become crucial and fundraising is a tangible way to help achieve missions to address those issues that have become pronounced in the past couple of years.
"We're coming to a place where people are going to come back to fundraising in a 'roaring '20s' kind of way. It's going to be an interesting moment where people are going to want to be as charitable as possible in light of issues brought about by the pandemic."
A fundraiser should also make sure their tech skills are up to date like the use of digital fundraising tools as well as analyzing data, as mentioned earlier. Lastly, they should passively review job descriptions for development positions that they might be interested in to be sure their skills exceed the requirements.
Good fundraisers always have their eyes on the next "ask", the next event, or next month's revenue goal. Equally, it's also important to remember to enjoy the fact that you're helping move forward a cause that is important to you. Another thing to keep in mind is that you will be able to truly feel the enormous satisfaction from working with a donor to help them fulfill their philanthropic goals.
If you're wondering whether a career in fundraising might be for you, The Chang School offers a Certificate in Fundraising Management that gives you the tools and techniques to become a successful fundraiser as well as leadership and management skills.