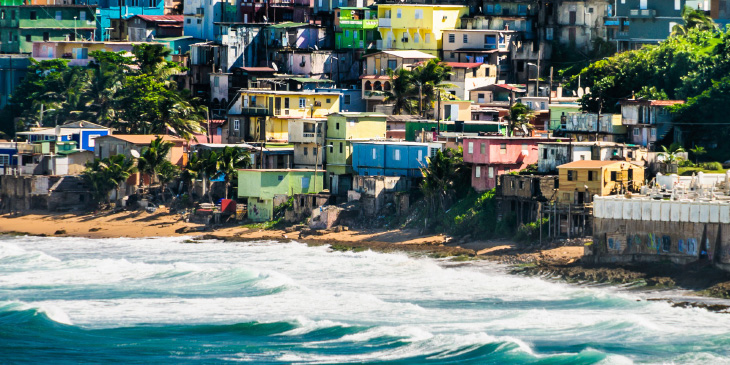 Not ready to enrol but want to learn more?
Fill out this form and a representative from The Chang School will contact you.
Express interest
Enrich your knowledge of the Caribbean through this fascinating interdisciplinary program.
Learn about the Caribbean's history, politics, and economy. Examine the region's rich cultural, racial, and ethnic diversity. Explore the importance of the Caribbean community in Canada.
A diverse selection of courses will allow you to engage with contemporary issues in the Caribbean region and its diaspora, including:
Tourism Impacts and Resistance
Environmental Sustainability
Globalization
Migration
Multiculturalism
Transnationalism
Creolization
Diaspora
Racism
Sexualities
Equity
Inclusion
If you want to learn more about contemporary issues in the Caribbean and the region's influence on the world, this program is for you.
What Will You Learn?
Caribbean history, culture, and traditions.
The Caribbean's incredible diversity as it relates to:

culture
ethnicity and race
sexuality
geography
language

The strong cultural, social, academic, and commercial links between the Caribbean and Canada.
Contemporary issues facing the Caribbean.
Who Should Take This Certificate?
The Certificate in Caribbean Studies is for anyone who wants to deepen their knowledge of Caribbean history, culture, and contemporary issues in the region.
You may be interested if you:
have cultural roots in the Caribbean or the global South
intend to work in the Caribbean region
work with Caribbean communities in Canada
want a solid foundation for further study of Caribbean Studies at the undergraduate or graduate level
Canada has a significant population of the Caribbean diaspora in Toronto and across the country. The number of Canadians who visit the Caribbean is growing every year. But many Canadians, even those of Caribbean origin, are not familiar with the Caribbean in all its diversity and cultural influence.
Who Teaches the Courses?
Our instructors reflect the interdisciplinary nature of Caribbean Studies.
Many instructors come from departments at Toronto Metropolitan University, including Sociology, History, English, and Languages, Literatures and Cultures.
Page
Industry and Careers
Many graduates find that the Certificate in Caribbean Studies enhances their expertise in fields including:
Hospitality and Tourism
Social Services
Child and Youth Care
Business
Languages
Immigration
Healthcare
Cultural Studies
Environment and Sustainability
Festival management
Performing Arts
Education
Testimonials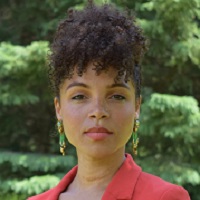 "I can't speak highly enough about the Certificate in Caribbean Studies and the positive impact that it's had on my life. The courses are interesting and are taught by passionate, knowledgeable instructors. In just eight months, I feel that I have a much stronger foundation for my personal identity and family history, and an increased sense of pride in and awareness of my roots. It has been wonderful to learn about the various challenges and celebrations that contribute to the Caribbean experience in both local and global contexts, and I know that I will use what I've learned throughout my life!" – Laila Zahra Harris
"I initially registered in the Caribbean Studies certificate program for personal interest, as I grew up in Jamaica but realized how much I did not know about the history and dynamics of the overall region. Interestingly, due to the range and depth of the material covered, I soon realized that the course material would be very useful in my professional work as a community development worker. Many of the people who I work with have a Caribbean background and having a broader knowledge of the Caribbean has definitely enhanced my ability to have meaningful discussions and interactions with them. Thanks to Toronto Metropolitan University and the professors for putting this program together. The material covered has added significant value to my professional work." – Louis March, Graduate
Certificate Requirements
1 required course
5 electives
Cumulative grade point average (GPA) of 1.67+
Page
Admission Criteria
Recommended:
Ontario Secondary School Diploma (OSSD) or equivalent

With 6 Grade 12 U or M credits
OR
Page
Awards and Financial Aid
Page
Page
Contact Us
Questions? Contact Dr. Camille Hernández-Ramdwar, Academic Coordinator.
Phone: 416-979-5000, ext. 4193
Email: chernand@ryerson.ca