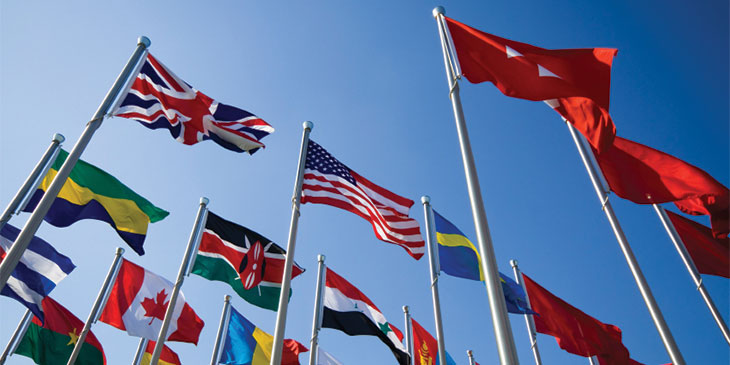 Not ready to enrol but want to learn more?
Fill out this form and a representative from The Chang School will contact you.
Express interest
With its diverse set of actors and interests, international trade has always been complex. Yet, in today's political and economic climate, even the most solid international trade agreements – as well as the institutions and norms necessary to facilitate trade – are in flux.
This certificate program provides an advanced understanding of the current international trade environment and develops the analytical skills necessary to assess business risk in international transactions.
This program:
offers a mix of online and in-class learning
is eligible for OSAP
is comprised of degree-credit courses
What Will You Learn?
Develop analytical skills to mitigate financial and political risk when conducting international business transactions
Understand how international trade agreements and international institutions influence the sale of products and services across borders
Recognize the meaning and importance of ethical leadership in dealing with government regulations, customers and employees
Appreciate the role of the export manager in areas including:

export pricing
documentation
shipping
insurance
sourcing export promotion assistance
Who Should Take This Certificate?
Graduates of the Certificate in Foundations of International Management who want to advance their knowledge
Working professionals in either the private or public sector who need specialized expertise in international trade
Owners, managers and employees of enterprises that conduct business across borders
Who Teaches the Courses?
Our instructors bring extensive education and international business experience into each course.
Page
Industry and Careers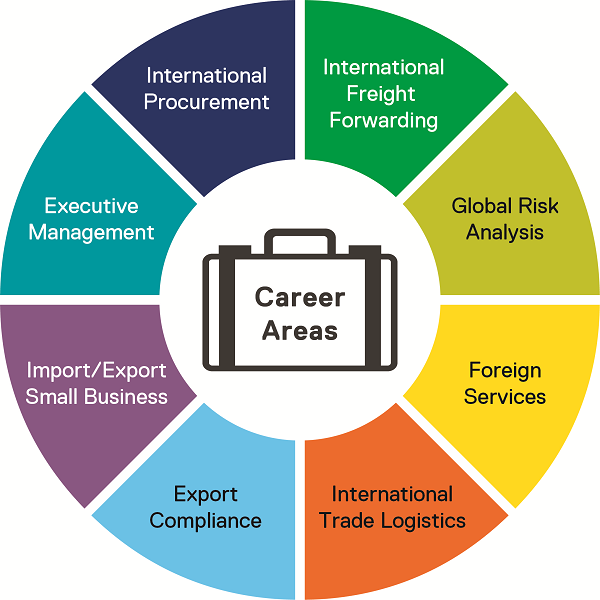 The rise of China as an economic superpower. Emerging markets in Africa and Asia. Rising protectionist sentiment sweeping multiple nations. Advances in technology increasing the efficiency of global transactions.
In this ever-changing environment, employers across sectors are seeking talented graduates who understand the complexities of international trade management.
Jobs related to international trade management are found at both provincial and federal levels of government as well as in businesses of all sizes – from large multinational corporations, to small or medium-sized enterprises looking to expand market share.
Did you know?
Each day, over $2.4 billion worth of goods and services cross the Canada–US border.
In March 2018, Canada's trade with countries other than the US hit a record $31.2 billion, with exports up 11.4%.
1.9 million Canadian jobs are related to Canada's exports to the United States.
1 in 6 jobs in Canada is related to exports.
Exporting companies generate 121% more revenue, are 25% more innovative and, for manufacturers, are up to 30% more productive than companies relying on domestic markets. Yet, only 10% of small and medium-sized Canadian businesses (SMEs) export.
Frequently Asked Questions
In which order should I take the Certificate courses?
We recommend that you complete our four-course Certificate in Foundations of International Management before starting this advanced certificate. However, as long as you have successfully completed the three prerequisites for the required courses (CGMS 200, CQMS 102, and CGMS 401) you may complete the courses in any order.
If you would like to gain a specialized understanding of the legal dynamics of international business, you should take the two law-focused electives, completing CLAW 122 - Business Law first, as this is the prerequisite for CLAW 724.
The following chart may help you plan:
How long will it take to complete the certificate?
Most students will complete the certificate in about two years.
That said, time to completion varies depending on each student's learning goals and their responsibilities outside of the classroom.
To graduate, Ryerson requires that you complete the certificate requirements within four years of your admission to the certificate program.
How much time is involved per week?
You should allow three to five additional hours per week, per course, outside of class time. This will vary from week to week and will depend on your learning style, types of assignments and other factors.
For online courses, plan to spend an average of six to eight hours a week reading, participating in discussions, and completing assignments.
Certificate Requirements
Three required courses
Two electives
Cumulative grade point average (GPA) 1.67+
Page
Admission Criteria
Recommended:
AND
Page
Awards and Financial Aid
Page
Page
Contact Us
Questions about the Certificate in Advanced International Trade Management?
Connect with our Academic Coordinator, Mike Manjuris, at manjuris@ryerson.ca