Fully online
Through this five-course program, you will gain expertise in innovative fundraising methods, nonprofit marketing and solicitations, and donor recognition. You will also learn about how to thank donors so that they continue to give generously. Become a highly skilled fundraiser, so you can help organizations surpass their financial goals and create a community of loyal supporters.
Industry and Careers
Our graduates are in high demand, and many work in local, national, and international nonprofits. Here are just a few of the positions our alumni hold today:
Advancement officer
Development officer
Director of philanthropy/development
Manager of giving
President and CEO
Senior development officer
Vice president of development
Who Should Take This Certificate?
Individuals who are emerging fundraising professionals looking to take the next career step
Individuals looking to make the leap into fundraising from an entirely different industry
Individuals that are passionate about raising funds for healthcare, health and wellness, or arts and culture, or increasing resources for education, sustainability, poverty reduction, or social justice, and want to turn that into a career
What Will You Learn?
After completing this certificate, you will able to:
Develop and implement strategies to successfully and ethically operate a fundraising program
Identify and inform solutions to ethical issues in the charitable sector
Analyze data and information to guide your fund development process and raise more money
Develop annual giving, donor communication, and fundraising marketing materials
Examine and adjust practices to emerging issues and donor-centered fundraising trends influencing today's charities
Apply sound financial management practices to real-life situations
Evaluate strategic fundraising plans and identify the critical elements of a well-configured database
Certificate Requirements
5 required courses
Cumulative grade point average (GPA) of 1.67+
Page
Admission Criteria
Recommended:
Ontario Secondary School Diploma (OSSD) or equivalent

With six Grade 12 U or M credits
OR
Professional Designations and Accreditation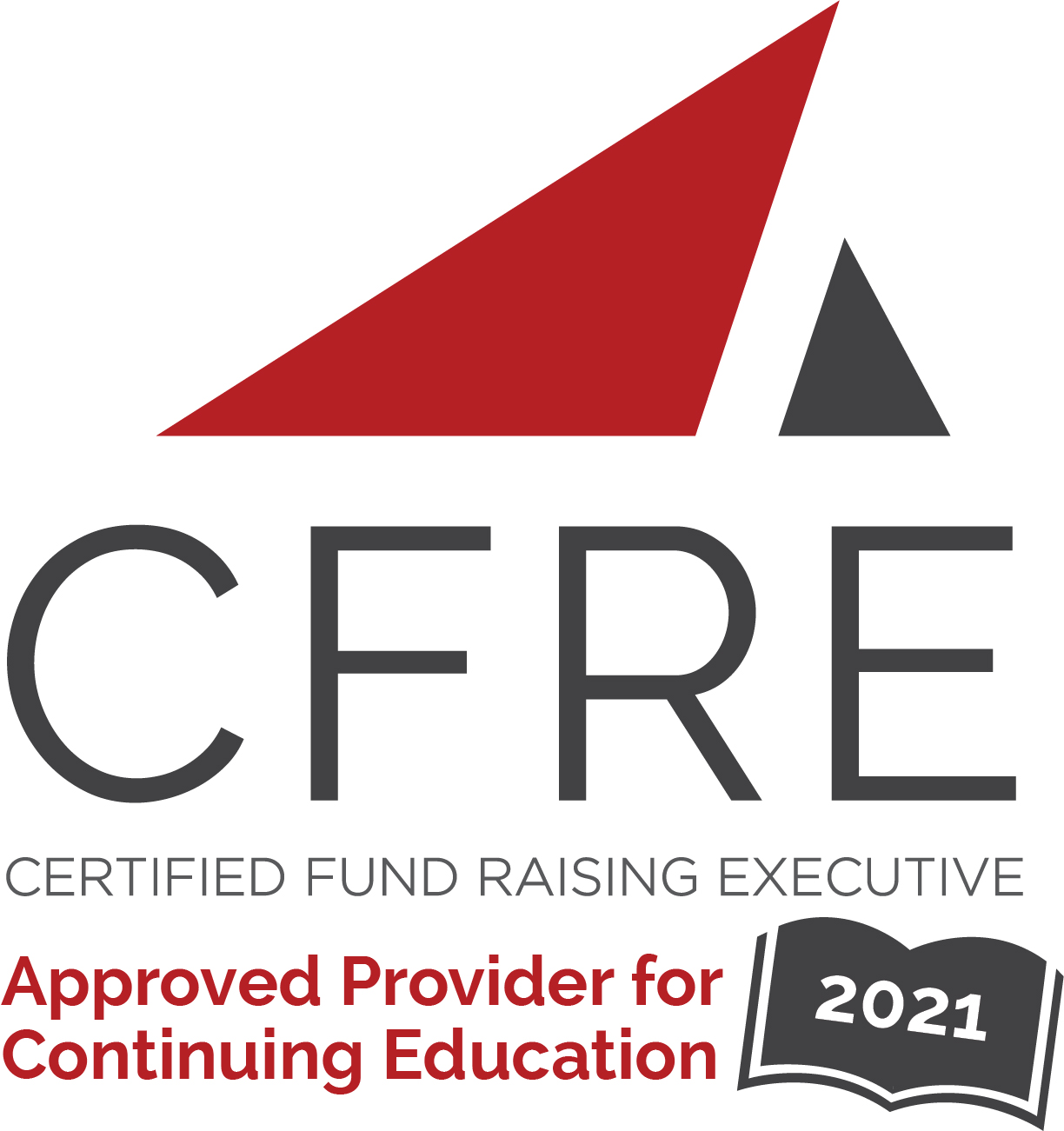 The Chang School is an Approved Provider for the Certified Fund Raising Executive (CFRE). Full participation in each course is applicable for 39 points in Category 1.B – Education of the CFRE International application for initial certification and/or recertification.
If you are actively pursuing your CFRE certification, you may want to use the CFRE Continuing Education Points Tracker to keep track of the courses and education points you acquire through this certificate.
Awards and Financial Aid
Page
Frequently Asked Questions
Are all courses available online?
Yes. All courses are available online, although not every course is scheduled online each year (all courses are available online at least once every other year).
How long does it take to complete the certificate?
You have up to four years to complete the certificate from the time you register. Depending on your circumstances and the availability of courses, your completion time will vary. For example, many students working full-time take one course per term. Depending on which courses are offered, following this route may allow you to complete the program within two years. However, not all courses are offered in each term, so completion may take longer due to scheduling. If you take two courses per term and the available courses align with your needs, you can finish within a year.
Are there any financial supports or scholarships available?
Yes. If you require financial assistance, you may apply for merit-based awards and/or need-based financial aid.
Can I ask insiders questions about the program?
Yes. Join our LinkedIn group and to connect directly with students and alumni.
Contact Us
Page