Hybrid
If you're looking for further HR accreditation, you can also take courses that qualify for exemptions in the Certified Human Resources Professional (CHRP) designation offered by the Human Resources Professionals Association. Our graduates complete their certificates confident that they can assume a variety of HR functions in need in every industry sector.
Industry and Careers
The transferability of skills among employers and industries is a major benefit of working as an HR professional.
This certificate can lead to career paths in various fields. Here are some examples:
Change management
Compensation and benefits
Diversity and inclusion
Health and safety
HR consulting
Labour relations
Learning and development
Organization development
Talent management
Who Should Take This Certificate?
HR professionals who wish to upgrade their skills for a promotion or to obtain the CHRP designation
Individuals not working in HR but who aim to join the field
Individuals working in a business role who require further education to pivot to a specialty in HR
What Will You Learn?
After completing this certificate, you will be able to do the following:
Manage a diverse workforce
Strategically recruit, retain, and promote employees
Train and develop employees
Foster an inclusive and ethical work environment
Create a workplace that is compliant with current health and safety standards
Certificate Requirements
2 required courses
4 electives
Cumulative grade point average (GPA) of 1.67+
Page
Admission Criteria
Recommended:
Ontario Secondary School Diploma (OSSD) or equivalent

With 6 Grade 12 U or M credits
OR
Mature student status with relevant professional experience in business
Page
Professional Designations and Accreditation
Over 20,000 HR professionals across Ontario belong to the Human Resources Professional Association (HRPA). Join them!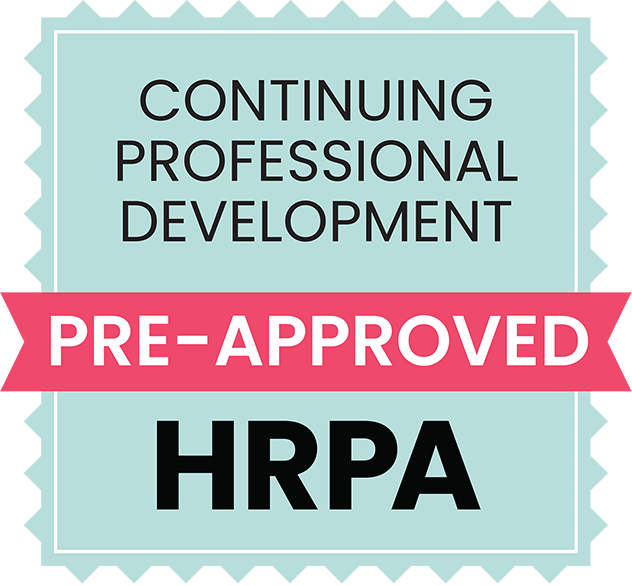 Take the courses required by the HRPA and work towards the Certified Human Resources Professional (CHRP) designation. Conferred on candidates by the HRPA, the CHRP designation requires the following:
continued membership in the HRPA
an undergraduate or graduate degree from a recognized educational institution
discipline-specific knowledge, obtained by completing mandatory courses with an overall grade average of 70 percent or higher; no single course grade can be below 65 percent
successful completion of a National Knowledge Exam (NKE)
at least three years of demonstrated experience in HR at a professional level
The Certificate in Human Resources Management requires the completion of six courses. If you are working towards the CHRP designation, you should complete six of the designated courses within the certificate (be sure to choose elective courses that are required by the HRPA). After receiving the certificate credential, you then complete the HRPA academic requirements by taking the three remaining courses offered by The Chang School.
The following table shows how the certificate courses relate to the HRPA required courses.
| Certificate Courses | HRPA Requirement? |
| --- | --- |
| Required (two) | |
| | Yes |
| | Yes |
| Electives (four) | |
| | Yes |
| | No |
| | Yes |
| | No |
| | Yes |
| | Yes |
| | Yes |
| | Yes |
| | No |
Offered by The Chang School, but not part of the Certificate in Human Resources Management:
CZAA 100 Understanding Financial Information: Since August 2020, this single course has been approved by the HRPA to cover the coursework requirement for the Accounting and Finance subject area. For those pursuing the CHRP designation but not a degree this will be a convenient alternative to taking CACC 100 and CACC 406. Visit the HRPA website for more details on approved courses.
Awards and Financial Aid
Page
Page
Contact Us
Page