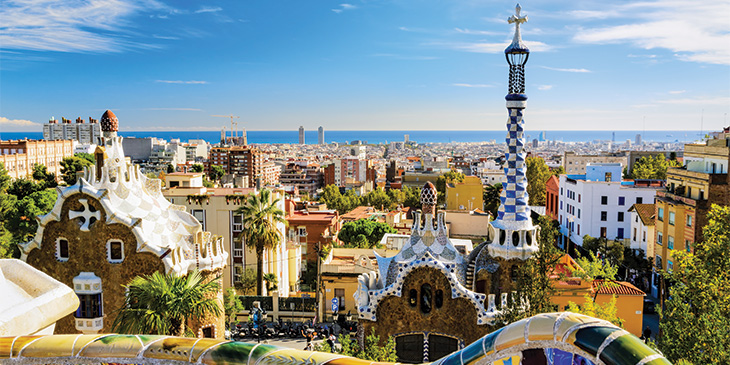 Not ready to enrol but want to learn more?
Fill out this form and a representative from The Chang School will contact you.
Express interest
Develop a wide range of Spanish language skills. Learn to converse and write in one of the world's most widely spoken languages.
Spanish language skills can lead to success in business or as part of a university degree. Whether you want to learn Spanish for personal or business reasons, this certificate will give you the oral and written skills that meet your goals. Our program offers opportunities to increase professional qualifications, prepare for travel, and become a more informed citizen in a globalized world.
We offer five levels of language courses, along with a range of advanced and specialized courses. While colleges and other universities offer primarily conversational Spanish, our certificate provides relevant degree-credit courses in small-classroom settings.
What Will You Learn?
Choose an elective that meets your goals and interests, including:
Spanish Conversation and Pronunciation
Business Spanish
Spanish Composition
Latin American Culture
Latin American Literature
Spanish-English Translation
Contemporary Spanish Fiction
History of the Spanish Language
Cultural Context of Spanish Writing
Who Should Take This Certificate?
This certificate will appeal to anyone who wants to gain or enhance proficiency in spoken and written Spanish.
You may be interested if you want to increase your professional qualifications, prepare for travel to a country where Spanish is the main language, or learn more about one of the world's most widely spoken languages.
Who Teaches the Courses?
Our instructors are experienced teachers with advanced degrees in Hispanic Studies or Spanish/Latin American Literature. Many of them are faculty members in Toronto Metropolitan University's Department of Languages, Literatures, and Cultures.
Page
Industry and Careers
Knowledge of another language can be very valuable for students and professionals. It can widen your career opportunities in fields where the ability to speak different languages may be required or desired.
Learning Spanish can help you gain a broader understanding of the culture and customs of others, a skill which is rapidly becoming essential to succeed in today's increasingly globalized society.
This certificate is comprised of degree-credit courses that you may potentially transfer towards an undergraduate degree program.
Testimonials
"I grew up speaking Spanish, but didn't know all the grammar and wasn't confident writing in Spanish. Because I work with Spanish-speaking children and their families, I decided to enrol in the Certificate in Proficiency in Spanish. The instructors were interactive and easy-going, and they explained the lessons well. I learned a lot about the Spanish language and culture from other learners too, because many grew up in Latin America. Now I'm more comfortable communicating with parents, calling family who live in Latin America and, on a recent vacation in the Dominican Republic, I had great experiences outside the resort, talking to people in the local communities."
Sandra Montesdeoca
Graduate, Certificate in Proficiency in Spanish
Early Childhood Educator, WoodGreen Community Services
Certificate Requirements
5 required courses*
1 elective
Cumulative grade point average (GPA) 1.67+
*You may be exempted from completing the required courses if you completed 4 courses at a higher level than CSPN 401. If granted advanced placement (through the placement and assessment interview with the academic coordinator), you only need to complete 4 advanced level courses (CSPN 402 or higher) to fulfill the certificate requirements.
Page
Admission Criteria
Recommended:
Successful completion of Introductory Spanish I (CSPN 101)

With a minimum grade of C+
OR
Admission by placement assessment and interview
Page
Awards and Financial Aid
Page
Page
Contact Us
Questions? Contact Mignette Garvida, Academic Coordinator.
Phone: 416-979-5000, ext. 556113
Email: mgarvida@ryerson.ca