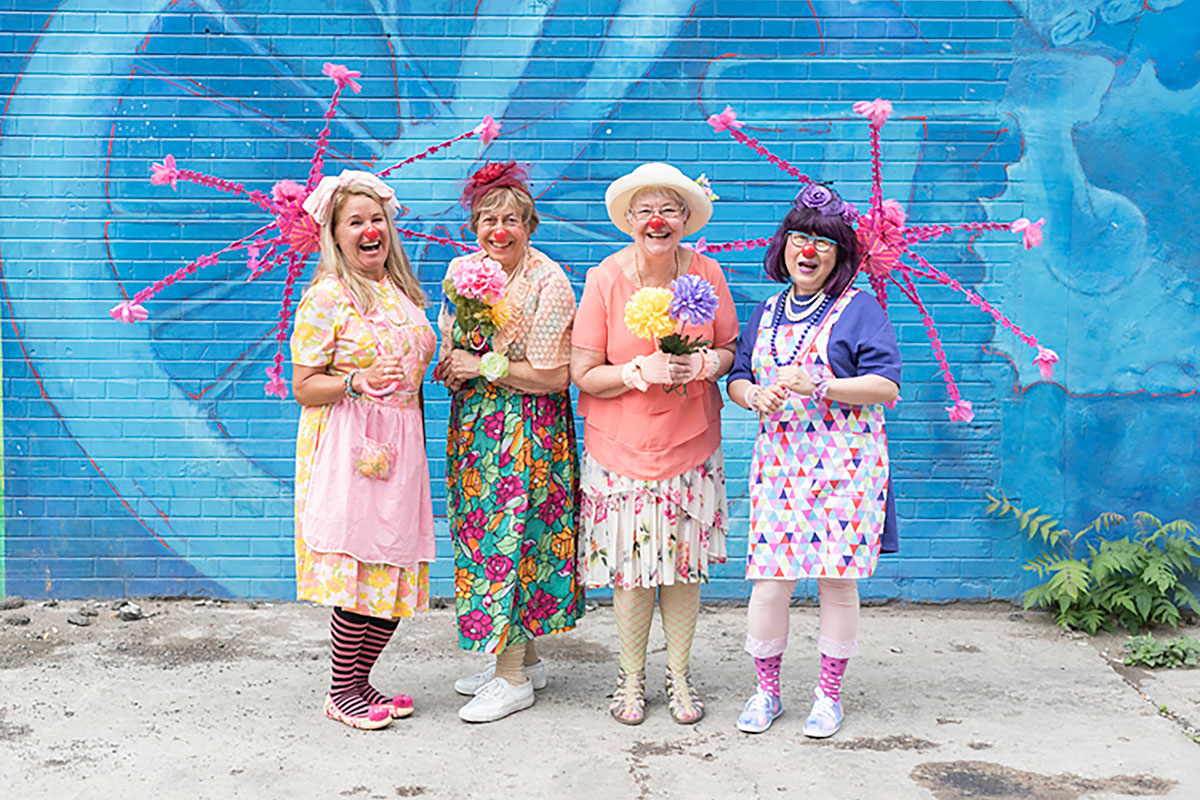 Celebrating 10 Years of Caring Clown
In celebration of 10 years of creativity, humour, and compassion, our partners at The City of Toronto Seniors Services and Long-Term Care Division put together this moving video tribute to the Caring Clown program.
Want to embark on a unique and purposeful learning experience?
Give back to your community and help improve the quality of life of long-term care residents. Explore your sense of fun and your compassionate spirit.
The Caring Clown course series combines basic clowning skills of spontaneity, playfulness, and humour with compassion and caring. Added to the mix are music and movement. No special skills are required – just a willingness to learn and be open to new challenges!
Clowns come from all walks of life. Some have been teachers, social workers, lawyers, engineers or business professionals. Most are retired, but many also work part-time. Although Caring Clowns wear red noses, their costumes and characters are reflective of eccentric cousins, aunts, or uncles you may remember growing up.
Caring Clowns serve residents who generally have mid to advanced dementia. Many of the residents are confined to wheelchairs, and are isolated, lonely, and in need of cheer.
This course series is part of Programs for 50+ and Community Engagement at The Chang School.
---
Who Should Take This Course Series?
These courses are for adults who want to make a difference by bringing joy, laughter, and fun into the lives of long-term care residents.
This unique, hands-on course series trains volunteers to bring cheer to residents in long-term care homes.
What Will You Learn?
Caring Clown courses offer playful exercises, informative discussions, and skill-building activities that develop imagination, spontaneity, and musicality.
In our practicum course, CSCC 911 - Caring Clown Practicum, you will work closely with long-term care homes to gain practical experience.
Earn a Professional Development Award
Once you have successfully completed the courses, please submit the Request for Professional Development Award (PDA) form with your name, student number, and the name of the course series completed. Upon verification, you will receive your professional development award within 4 to 6 weeks.
Testimonials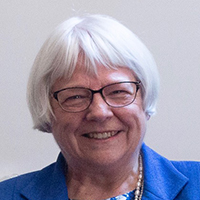 "This course was a wonderful journey of learning and discovery with a great group of people who share the same wish: to bring laughter, colour, and playfulness to some very special people."
Lynda Tanaka
Retired Lawyer
Caring Clown Class of 2019
---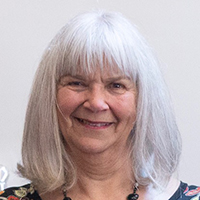 "I learned so much in this class. It was challenging but lots of fun as well. Our group readily supported and encouraged each other."
Bernadette MacKillop
Retired Physiotherapist
Caring Clown Class of 2019
---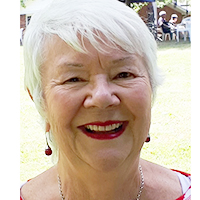 "Through Caring Clown, I have built up my confidence and explored my creative side while rediscovering the gift of laughter and fun."
Karen Cutler
Retired Legal Assistant
Caring Clown Class of 2016
---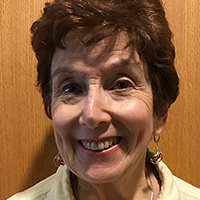 "The greatest gift I gave myself was the Caring Clown Program. It enabled me to give back to my community and enriched my life with new skills, wonderful friends, and pure joy."
Linda Rothman
Retired Media Coordinator
Class of 2012
How to Enrol in Courses
You can enrol in courses online, in person, or by mail. Visit How to Enrol in a Course for step-by-step instructions.
Caring Clown in the News
Caring Clown was recently featured in YouAreUNLTD, a publishing brand designed to disrupt and redefine what it means to get older.
Visit the YouAreUNLTD website to read the article.
Toronto Challenge
Over the past several years, Caring Clowns have participated in the Toronto Challenge, an annual fundraising event organized by the Toronto Long-Term Care Homes and Services.
All money raised supports the Caring Clown program.
Want to show your support for Team Caring Clowns? Check back soon for more information on their participation in the Toronto Challenge and how you can make a difference.
Course Series Requirements
Successful completion of 3 required courses
Connect with Us on Facebook
Join our growing community on Facebook.
Contact Us
Questions? Contact Mena Carravetta, Program Assistant, Programs for 50+ and Community Engagement.
Phone: 416-979-5000, ext. 3850
Email: mena.carravetta@torontomu.ca
Facebook: Caring Clowns