Note: This course series is currently under review. If you're interested in this course series or learning more about the topic of accessibility and inclusion, reach out to our Client Services team at ce@torontomu.ca.

Increase inclusion and optimize accessibility in your workplace and community. This course series provides a foundation of knowledge on accessibility and inclusion and builds on this through courses on legislation, digital accessibility, employment, and public space design.
An experiential learning capstone course -- a project-based opportunity in the community provides the opportunity to apply the concepts and knowledge gained through your studies. Expand on your first hand experience with policy and organizational changes and build marketable hands-on experience as you build your personal network in the community.
This course series can be completed entirely online.
Learning Outcomes
Increased awareness of accessibility and inclusion in social, built, and cultural environments
Knowledge and understanding of accessibility standards
The ability to position accessibility legislation within regional, provincial, national, and international contexts
Development of required skills for compliance with provincial accessibility legislation
Application of skills and knowledge in the field
Who Should Enrol?
The courses in Leadership in Accessibility and Inclusion will appeal to those who are interested in working in positions such as:
accessibility coordinator
AODA specialist
IT accessibility specialist
accessibility counsellor/educator
diversity and inclusion specialist
equity, diversity, and inclusion team leader
disability consultant
inclusive recreation coordinator
accommodation specialist
community inclusion and support facilitator
assistive technologist
web developer
Testimonial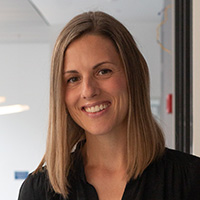 "Design is not just about the built environment; it is about the full user experience. After taking courses at The Chang School, I have a more in-depth understanding of the Accessible Canada Act and what other countries are doing to remove barriers in design, communication, and digital platforms. My goal is to continually advance my knowledge and fuel my passion with quality education."
Amy
Building Code and Inclusive Design Strategist
Course Series in Leadership in Accessibility and Inclusion
Course Series Requirements
Successful completion of 3 required courses
Successful completion of 1 elective
Page
Contact Us
Page