Fully online
Not ready to enrol but want to learn more?
Fill out this form and a representative from The Chang School will contact you.
Express interest
Build a solid foundation in the principles of Economics and general Economic Theory. This certificate is designed for students with no previous training in Economics and will introduce you to key concepts and theories.
Knowledge of Economics can be useful for careers in a wide variety of fields or can serve as the first step towards more advanced academic studies.
By completing this certificate, you will be able to demonstrate knowledge of basic microeconomic and macroeconomic theory, and their application to various subfields of Economics, including Environmental Economics, Monetary Economics, and International Economics.
Once you complete this certificate, you may also be interested in taking our more advanced Certificate in Economics: Theory and Applications.
This certificate can be completed entirely online.
What Will You Learn?
Build a foundation in Microeconomics and Macroeconomics through the two required courses. Microeconomics includes basic concepts of supply and demand, the theory of the firm, and distribution of income, and the study of business behaviour and decision-making under various market conditions. Macroeconomics includes levels of national income, employment and prices, the business cycle, factors affecting economic growth, and international trade. It also includes a critical analysis of monetary and fiscal policies.
You can then choose two electives to meet your specific learning goals, from topics including:
Mathematics for Economics
Evolution of the Global Economy
Global Economic Issues
Intermediate Microeconomics or Macroeconomics
Law and Economics
The Economics of:

Environment
Human behaviour
Immigration
Sex
Sports
Who Should Take This Certificate?
If you have no background, or a limited background, in Economics, this certificate can provide you with a foundational knowledge that may be helpful for your career or to pursue advanced studies in Economics or a related field.
If you have a degree in another field but want to pursue graduate studies in economics or a related field, this certificate may help serve as a stepping stone.
If you're already working or aspiring to become employed in business, government, the nonprofit sector, or the legal system, this certificate can give you a new lens through which to view your work.
This certificate ladders into the more advanced Certificate in Economics: Theory and Applications.
Who Teaches the Courses?
All instructors are experts in Economics with many years of teaching experience. Many hold advanced degrees and are members of faculty at Toronto Metroplitan University.
Page
Industry and Careers
This certificate, along with the advanced Certificate in Economics: Theory and Applications, can provide you with analytical skills that are in high demand in virtually every area of business, government, and the nonprofit sector.
You may find employment in roles ranging from risk analyst in a financial institution, to data scientist in a consumer goods company, to policy analyst in a government department.
Testimonials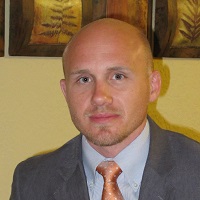 "Continuing education has always been important to me. As a busy professional, I needed a program with courses that could be completed outside of business hours. Fortunately, I found The Chang School. It allowed me to expand on my previous economics studies by taking classes in the evenings and on weekends.
The Certificate in Economics was challenging and required a high level of discipline. I gained a deeper understanding of the forces of supply and demand, intertemporal choice, and inflation. I was particularly interested in the coursework on monetary policy. After all, when a central bank moves interest rates, it can have a profound effect on financial markets, bank lending, and overall spending in the economy. These are things I watch closely as a professional investor.
I recommend the Certificate in Economics to those working in business administration, financial services, and supply chain management. It is an excellent supplement to existing university education. In an age of global trade tensions and unprecedented monetary policy, economics is something everyone must understand better."
Isaac Larson
Independent Investor and Securities Trader
---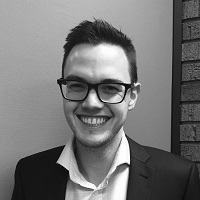 "As a strategic policy analyst for the public service, economic theory and principles underpin a lot of the issues I deal with on a day-to-day basis. While I already had some economic training, I felt that further study could really enhance my analytical skills when conducting research and providing advice on public policy issues.
I chose to enrol in The Chang School's Certificate in Economics program due to the flexibility it offered while I was working full time. While living in Toronto, I was able to attend downtown evening classes that fit around my work schedule. When I later moved cities to pursue a new career opportunity, I was able to finish the coursework for my certificate through a variety of online courses. The unique opportunity to pursue university-level education in such a flexible manner was invaluable.
The economic skills and knowledge that I gained through The Chang School have already started to positively impact my career. I recommend that any professional looking to upgrade or acquire new skills explore the many programs that The Chang School has to offer."
Adam Walter
Policy Analyst, Government of Canada, Ottawa
Certificate Requirements
2 required courses
2 electives*
Cumulative grade point average (GPA) of 1.67+
*If you plan to pursue the Certificate in Economics: Theory and Applications, you should select CECN 189, as it is a prerequisite for the program.
Page

Admission Criteria
Recommended:
Ontario Secondary School Diploma (OSSD) or equivalent

With 6 Grade 12 U credits (including English or Mathematics)
Or With M credits
OR
Page
Awards and Financial Aid
Page
Page
Contact Us
Questions? Contact Dr. Haomiao Yu, Academic Director.
Email: aceconomics@ryerson.ca