CZEN 420
-
The Business of Cannabis
27139
Course Description
This introductory course is intended to familiarize students with the cannabis industry in Canada and, more specifically, Ontario. This course will introduce students to relevant entrepreneurship principles such as opportunity recognition and evaluation, while focusing on issues specific to starting and operating a cannabis business, including cannabis legislation at the provincial and federal levels, financing for cannabis businesses, and regulations pertaining to the cultivation, processing, distribution, marketing, and selling of cannabis in Canada.
---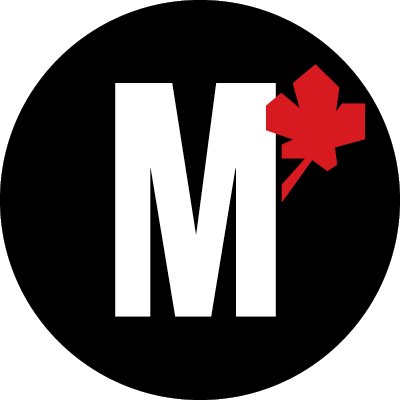 A "Cool Course" in the 2019 Maclean's Canadian Universities Guidebook!
What Will You Learn?
How to apply entrepreneurship principles, such as opportunity identification and evaluation, lean methods, and bootstrapping to the business of cannabis.
The most up-to-date cannabis legislation at the provincial and federal level and the regulations for cannabis cultivation, its processing, and distribution.
How a typical cannabis business is financed, the trade-offs between financing options, and the basic rules governing cannabis accounting under IFRS.
How to strategize to maximize marketing effectiveness in a highly-regulated environment.
Issues specific to medical cannabis, such as obtaining a permit, insurance coverage, use at work, and driving.
Who Teaches CZEN 420?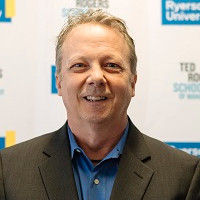 Brad Poulos, Lecturer, Entrepreneurship and Strategy, Toronto Metropolitan University
Brad Poulos is a battle-hardened entrepreneur, educator, and researcher who has led companies in the telecommunication, software and, most recently, the cannabis industry. His experience has focused on running and helping companies with issues related to growth, business development, business optimization, and business strategy. As an expert in lean start up, he has helped several companies - either as a board member, as an official mentor at several Ontario incubators, or as unofficial advisor.
Brad's background runs the gamut from big company sales and marketing (15 years at Telesat), to Co-founder of a small company "mmWave" that grew to #8 on the Profit 100 list (in 2000) to helping build several companies from the ground up as an Angel or co-founder.
As a lecturer in the world-renowned Entrepreneurship program at Toronto Metropolitan University he teaches courses in the business of cannabis, small business, and new venture startup.
He regularly writes on the subject of the cannabis industry in Canada, and appears in the media and at conferences on the subject of the cannabis business.
---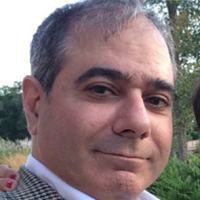 Neev Tapiero, Lecturer and Author of CannaBiz: Big Business Opportunities in the New Multibillion Dollar Marijuana Industry
Neev Tapiero was one of the earliest adopters of legalizing medical cannabis and adult use cannabis. In 1996, he opened Toronto's first medical cannabis dispensary, C.A.L.M. or Cannabis As Living Medicine. He has also owned several cannabis-related businesses, including a hydroponic store, seed company, medical clinic, and café and vapour lounge. In 2018, he published CannaBiz, an entrepreneurial guide to the cannabis industry, now in its 2nd edition.
He is currently teaching cannabis studies at Toronto Metropolitan University and consulting for licensed producers. He also owns a cannabis tourism and agri-tourism company called Canadian Kush Tours.
Notes
It is strongly recommended that students have an understanding of basic business concepts.