CZLW 200
-
Blockchain: Risk Management
275951
Course Description
Not ready to enrol but want to learn more?
Fill out this form and a representative from The Chang School will contact you.
This introductory course will examine legal, governance, risk and compliance (GRC) issues surrounding blockchain, smart contracts, and cryptocurrency technologies to provide a better understanding of their underlying foundations, formulate governance questions, and critically analyze these emerging technologies. Various distributed (shared ledger) cryptocurrencies, including Bitcoin, will be discussed as well as opportunities and limitations of blockchain and Ethereum. The regulation of blockchain in the US and Canada, including securities law, will also be reviewed.
This course is perfect for those without a technical background who have an interest in, or are actively thinking about, blockchain and cryptocurrency technologies.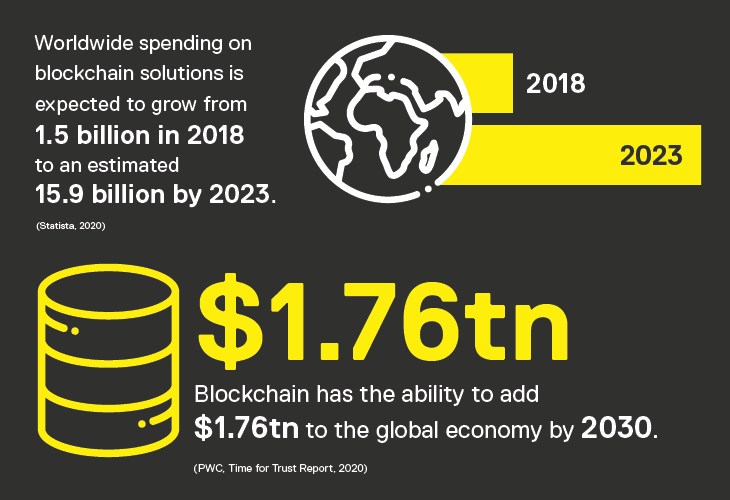 Who Should Enrol?
The course is for a diverse group of professionals, including:
Financial services professionals whose work involves e-commerce or supply chain management
Industry regulators
Technology entrepreneurs
IT or management consultants
Developers or software engineers
Crypto investors
Program Advisory Council
The following members of our Program Advisory Council contributed their expertise to the course development of CZLW 200 - Blockchain: Risk Management.
---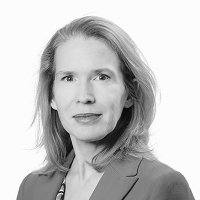 Anne Butler, Chief Legal Officer and Head of Policy and Research, Payments Canada
Anne is Chief Legal Officer and Head of Policy and Research at Payments Canada, the operator of Canada's national payment systems. Anne is responsible for leadership of the organization's research, policy, legal, corporate secretariat and compliance services, and for advising the Board of Directors and its committees. Anne's areas of focus are policy development and the strategic management of legal and regulatory risks. She speaks frequently on payments law and the regulatory issues relevant to operating core payment systems. Anne received her LL.B from Queen's University Faculty of Law in 1995 and was called to the Ontario Bar in 1997. She is currently a member of the Board of Directors of Volunteer Ottawa, and the YMCA/YWCA of the National Capital Region, and is a mentor with the Canadian Corporate Counsel Association.
---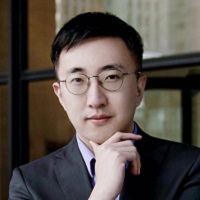 Adam Cai, CEO and Founder, VirgoCX Inc.
Adam Cai holds a Master of Science in Management from the Ivey Business School at Western University. He started his career at BMO Capital Markets, where he worked as a senior analyst in the derivative trading system group. After BMO's role, he moved to a Toronto boutique hedge fund, serving as Vice president in overseeing the operations and institutional relationship development of the firm. Before creating VirgoCX crypto exchange, he served as the North America Head of several international blockchain firms. Adam is currently the CEO and founder of VirgoCX.
---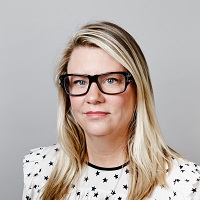 Charlene Cieslik, CAMS, Chief Anti-Money Laundering Officer & Chief Privacy Officer
Charlene is the Chief Compliance Officer (CCO) of Localcoin, a Toronto-based BitATM company, and advises on compliance, risk management/mitigation, innovation, and safety and security as the Principal of Complifact AML Inc. Charlene has held roles as the CCO, CAMLO, CABCO and CPO at cryptocurrency exchanges, and several Canadian and Foreign scheduled banks. She has also worked at the "Big 4" accounting firms assisting global financial institutions with AML/ATF program development, post-regulatory exam remediation and AML/ATF investigations. She teaches courses at U of T and York (Osgoode), and is a frequent speaker on the subject of compliance within the Toronto cryptocurrency community. Charlene has appeared as an expert witness to the Cullen Commission of Inquiry into Money Laundering in British Columbia, is a member of the UN FATF Virtual Assets Contact Group (VACG), and the Transparency International Beneficial Ownership working group. She recently appeared as a guest speaker to the Multi-Stakeholder Forum for Open Government (MSF) on beneficial ownership transparency, and acts as an advisor for the National Crowdfunding & Fintech Association (NCFA).
---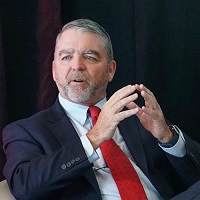 Fred Pye, Founder & CEO, 3iQ
Fred kick-started his career as a precious metal and foreign exchange trader at Guardian Trust. In 1986, they were the first to list gold, silver, and platinum certificates on the Montreal Stock Exchange. Fred later joined Fidelity Investments, where he was part of a team that saw its assets rise from 85 million to over 7.5 billion. Through the launch of creative and exotic investment products, Fred started his own firm, which worked diligently with Canadian regulatory bodies to establish the first mutual fund in Canada that was allowed to take short positions. Finally, as founder and CEO of 3iQ, he and his team have worked cooperatively with the OSC for the last 2 and a half years to launch the first regulated Bitcoin fund in Canada. If approved, this fund will be the first major exchange-traded cryptocurrency fund in North America.
---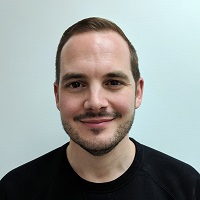 Adam Reeds, Co-founder & CEO, Ledn
Adam is the CEO & Co-Founder of Ledn, a fintech company focused on building products that help people save in digital assets. Prior to co-founding Ledn, Adam spent the past ten years developing and investing in energy infrastructure, with a focus on wind and solar projects in North America and Europe. During this time, Adam invested in over $1.5 billion of renewable power projects on behalf of a TSX-listed asset management company. It was bitcoin's connection with energy that brought Adam into cryptocurrency mining where he and his business partner identified a gap in financing digital assets.
Adam is a graduate of the HBA program at the Richard Ivey School of Business and also holds a Bachelor of Engineering Science from the University of Western Ontario. Adam has a passion for disruptive technologies, and is focused on adding the same rigour applied in institutional investing to the rapidly evolving digital asset industry.
---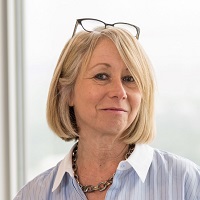 Jacqueline Shinfield, Partner, Blake, Cassels & Graydon LLP
Jacqueline Shinfield is a Partner in the Financial Services Group at Blake, Cassels & Graydon LLP and co-head of its Fintech team. Jacqueline's practice focuses on all aspects of regulatory compliance in the retail financial services and payments industry at both the federal and provincial levels. She provides advice to regulated financial institutions and non-bank institutions, fintechs, money services businesses, foreign exchange dealers, mobile payments service providers, digital currency exchanges and others. She has extensive experience providing advice in respect of Canada's anti-money laundering and anti-terrorism financing legislation as well as Canadian sanctions legislation.
Jacqueline also has particular expertise in the payment and card industry and provides advice to those involved in all aspects of these industries, including credit card, stored value card and virtual card issuers, issuers and exchangers of digital currency, e-wallet providers, payment solution providers, program managers, payment processors, payment acquirers, payment networks and others involved in payment systems generally. She also provides a wide range of advice on regulatory issues with respect to the development of new payment products and distribution networks and on regulatory compliance with respect to payment systems legislation, digital currency legislation and consumer protection legislation.
Jacqueline has been inducted into the Canadian Payments Hall of Fame and is recognized in The Best Lawyers in Canada, Canadian Legal Lexpert Directory, Chambers Canada: Canada's Leading Lawyers for Business, IFLR1000: The Guide to the World's Leading Financial Law Firms, and Acritas Stars 2019.
---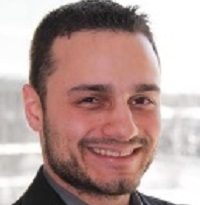 Chris Stephan, Senior Manager, MNP, Consulting and Enterprise Risk Services
Chris Stephan is a Senior Manager with MNP's Consulting and Enterprise Risk Services groups in the Ottawa office. Drawing on more than 6 years of consulting, enterprise risk, internal audit, and financial management experience, Chris helps his clients with enterprise risk management, corporate governance, IT governance, financial management, technology advisory/strategy, business process improvement, internal audit and IT audit solutions for public and private sector enterprises. Chris has been working extensively with a number of crypto currency clients as a virtual finance executive who helps implement financial control over crypto operations including employing block-chain data and record integrity control. Chris has also addressed many of the concerns and documented strategies to address well known concerns over crypto currency revenue recognition and wallet management systems.
---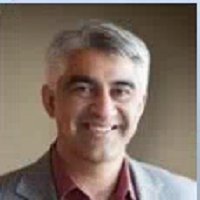 Hassan Qureshi, Partner, MNP, Consulting and Enterprise Risk Services
Hassan (Hash) Qureshi is a Partner with MNP's Consulting and Enterprise Risk Services group in the Ottawa office . He has over 25 years of experience in strategic planning, risk management, information security, enterprise architecture, corporate governance and internal controls over financial reporting. He has worked as an operational IT professional, security lead, enterprise architect and compliance lead for SOX 404, Data Privacy and other regulatory requirements.
Hash leads a professionally diverse team of accountants, IT security professionals, engineers and finance professionals to deliver value to clients. Hash helps clients build robust governance and IT environments, helping each client realize increased efficiencies, scalability and their transformational objectives. He has extensive knowledge and experience in the areas of corporate governance, strategic planning, risk management, program risk, IT governance, information systems audit, information security and enterprise architecture pertaining to Consulting, Technology Solutions, and Enterprise Risk service lines.
In recent years, Hash has developed extensive experience performing independent assessments in both the public and the private sector, including business case reviews, procurement, expenditure assessments and program health-checks. He has led numerous strategic projects and multiple assessments, reviews and internal audits across diverse functional areas, including a large program implementations with complex system conversions. Prior to starting his consulting career with MNP, Hash was part of the merger with A Hundred Answers and spent seven years with Ernst & Young, seven years at Cognos and over 10 years as a Captain in the Royal Canadian Airforce within the Department of National Defence (DND).
Hassan is currently working on numerous block-chain and crypto-currency clients. He is leading projects to help clients develop and leverage the inherent controls within the block-chain while also integrating workflow, internal control over financial reporting and Service Organization Control (SOC) reports for publicly traded companies. Hassan also is leading several Artificial Intelligence (AI) and Deep Learning (DL) engagements with the Canadian Federal government and his experience has earned him active participation of numerous panels including a Panel for AI/DL for the Finance Management Institute, Panel for the Institute of Internal Audit (IIA) and other conferences and workshops. Hassan has also developed and delivered numerous leading edge workshops including how to perform "Agile Auditing" for public and financial sector digital transformations.
Notes
This course will require you to be online for live lectures every week at the scheduled time. More details will be included in your course outline available on the first day of class.