CZLW 420
-
Cannabis Law for Business
275952
Course Description
Understanding the cannabis industry's complex regulatory environment is essential for strategic business decision-making. Students will interpret the federal Cannabis Act and related provincial legislation from a business perspective and discuss the laws and regulations related to the production, distribution and selling of cannabis, both for medical and recreational markets. Students will examine how cannabis products (including edibles) can be effectively brought to market by considering various issues, including marketing and advertising, intellectual property, and import/export.
What Will You Learn?
In this course, you will:
become familiar with the federal Cannabis Act and the opportunities available for a cannabis business in Canada, including cultivation (standard/micro), processing (standard/micro), and marketing and distribution businesses
understand how to strategize marketing effectiveness in a highly-regulated environment
examine provincial and municipal cannabis legislation and how it intersects and compliments the Cannabis Act, including an examination of indigenous matters
develop strategies around protecting intellectual property for a cannabis business
understand how CBD-infused products and hemp production are regulated under applicable legislation
understand the regulatory framework of the emerging marketplace for cannabis edibles, including various product categories such as vaping and beverages
Who Teaches CZLW 420?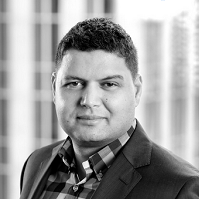 Rick Moscone, Partner, Fogler, Rubinoff LLP
Rick has over 15 years of experience in corporate finance, mergers and acquisitions, and securities regulatory matters. His experience includes structuring and negotiating securities and commercial transactions. In addition to his transactional practice, Rick provides general corporate commercial advice to a range of private company clients on day-to-day matters impacting their businesses, including acting for start-ups from the formation stage all the way through the development cycle of an emerging growth company. Rick has acted for issuers, investment dealers, and advisors in a broad range of industry sectors including cannabis.
Rick was a Finalist in Lexpert's 2014 "Rising Stars - Leading Lawyers under 40 competition". The Rising Stars competition showcases Canadian lawyers that have an outstanding track record of success with complex transactions, contributed to their communities and profession and demonstrated leadership within their law departments. Rick has also been recognized as a Lawyer to Watch in the 2015, Lexpert Guide to the Leading U.S./Canada Cross-border Corporate Lawyers in Canada.