CKBG 420
-
Trends in Cannabis Science
281016
Course Description
In this introductory course, students learn about the interaction between humans and cannabis. Selective alteration of cannabis genetics and agricultural determinants of the crop production, extraction of active ingredients, and formulation of novel delivery formats will be examined. Students will be introduced to the role of the physiological endocannabinoid system and learn about major cannabinoids - THC and CBD, minor cannabinoids, and terpenes. Trends in medicinal, wellness and recreational applications of cannabis will be discussed.
Who Teaches CKBG 420?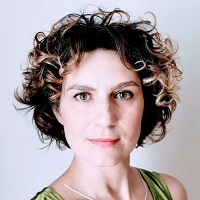 Dr. Olga Chernoloz, Neuropharmacologist, Registered Pharmacist, and Head of Omnica Biotech
With a PhD in Neuroscience, Olga has held a number of roles in clinical trials management, drug development, biotech, and pharmaceutics. As a trained neuropharmacologist and a registered pharmacist, Dr. Chernoloz, head of Omnica Biotech, helps cannabinoid space players of all sizes to guide R&D programs, run feasibility analyses, and optimize business development strategy taking into consideration scientific and regulatory underpinnings. The research program for development of cannabinoid veterinary drugs developed by her company was since adopted and successfully run through clinical trials.
Dr. Chernoloz has developed and delivered educational modules for medical and adult cannabis space in both academic and business settings. Through collaboration with not- for-profit CCIC, she has developed a Medical Cannabis Guideline for Shoppers Drug Mart pharmacists. Olga has designed and delivered a course in one of the first cannabis-centric college programs at AAPS. Aside from working with adult learners Olga has a significant teaching experience at an undergraduate university level.
Prior to pivoting into cannabinoid field Olga specialized in mental health research authoring number of original research articles and a chapter in an instructional book on Neurobiology of Mood Disorders.