The SlimmDuck Scholarship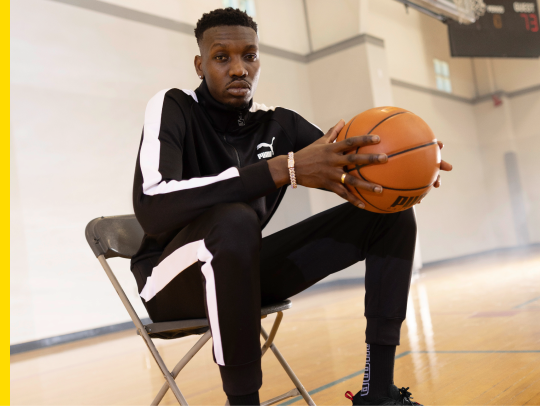 What is the SlimmDuck Scholarship?
The SlimmDuck Scholarship is open to one incoming student per year of Caribbean descent enrolled in the Spanning the Gaps – Access to Post-Secondary Education program at The Chang School. This new scholarship was established in 2022 with a donation from NBA basketball player Chris Boucher of the Toronto Raptors and his SlimmDuck Foundation.
The SlimmDuck Scholarship was created by Boucher to support students who identify as being of Caribbean descent and intend to pursue a university degree but have gaps resulting in incomplete admission requirements for a traditional pathway into post-secondary education. The scholarship includes free access to the full suite of Spanning the Gaps programming, and $5,000 towards the cost of first-year undergraduate tuition at Toronto Metropolitan University.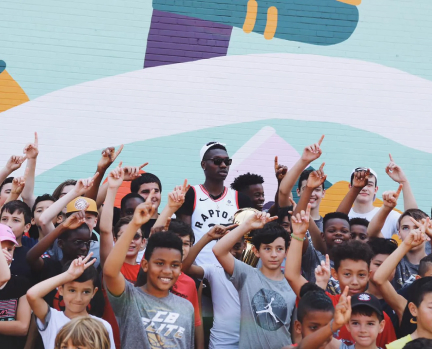 The scholarship will be available for students accepted into the Spanning the Gaps program to apply through AwardSpring, Toronto Metropolitan University's awards and scholarships platform, beginning in August. Applications for the Spanning the Gaps - Transition Foundations Program, which gives students the skills and strategies to achieve success at university, are open year-round.
"At TMU, we know that access to post-secondary education changes lives," says Mohamed Lachemi, President and Vice Chancellor, Toronto Metropolitan University. "Chris Boucher has demonstrated firsthand how high an individual can reach when they are given the opportunity. Basketball, like life, is a team sport – it's through working together that we win. I am grateful to Chris for his generous gift to the Spanning the Gaps program, which will give students of Caribbean descent a new pathway to quality education and new opportunities to realize their tremendous potential."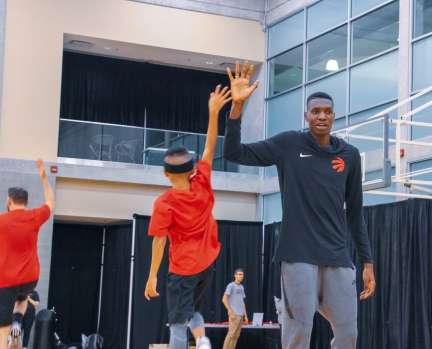 What is the Spanning the Gaps program?
Spanning the Gaps offers a bridge to post-secondary education for mature learners who would otherwise not be able to access it. The program offers holistic and innovative transitional programming by creating accessible pathways to post-secondary education for adults and young people. To learn more about the program and what it offers, visit the Spanning the Gaps page.
What is the SlimmDuck Foundation?
The mission of The SlimmDuck Foundation is to provide access to meaningful educational and athletic opportunities for youth in underserved communities throughout Canada with a particular focus on Montreal and Toronto. The SlimmDuck Foundation is committed to helping students reach their academic and educational goals by providing resources and removing barriers.
How to apply for the scholarship
The Chang School's merit-based awards are administered through AwardSpring. Applications will be open for those who want to apply in late August.
To apply, please follow the steps below.
Create an AwardSpring account.
In AwardSpring, search for the SlimmDuck Scholarship. Note: Financial need assessments may take up to two weeks to complete. We suggest that you continue checking your AwardSpring account for the status of your assessment.
Check out our Financial Information Guide for additional guidance on how to complete the required budget information in AwardSpring.
Have questions? Contact us at ceawardsbursary@torontomu.ca.