CYMC 882
-
Project Management for Non Project Managers - Cost Management
22538765
Course Description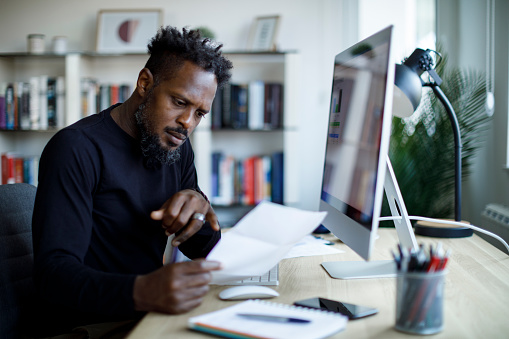 Introductory offer! Enrol today for just $99, for a limited time only. (Regular price: $349)
Have you ever been part of a project that ran over budget? This is often likely due to a key project cost that was missed in the planning process. Mismanaged project costs can seriously disrupt your plans to achieve your project goal.
In this Curv Microcredential, you will demonstrate your ability to conduct cost planning and estimating within the context of project management. You will also review how to create and define a plan for cost management, estimate the cost of project activities, develop a budget based on estimates, and apply cost control strategies to manage the budget.
Stay one step ahead with a Curv Microcredential that will give you confidence in knowing you have certified expertise in project cost management.
What to Expect
This Curv Microcredential demonstrates that you are an expert in project cost management. When you sign up, we provide refresher resources and exercises that you can do on your own to practice your skills. Then, you will be asked to complete an assessment to demonstrate your competency. Your work will be reviewed by an expert and you will receive a personalized result. If you meet our standard for expertise, you will receive a Toronto Metropolitan University Curv Microcredential from The Chang School that proves you can:
Identify and use standard budgeting and cost management tools and techniques
Create and define a plan for cost management
Estimate the costs of completing project activities
Develop budget based on project costs
Perform cost control using earned value management techniques
Meet the Industry Expert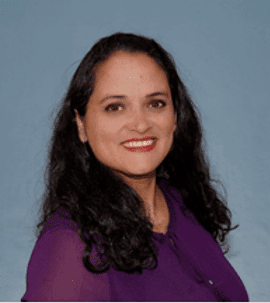 Meet Claudia! This microcredential was created by Claudia Gomez-Villeneuve, an expert in project management and a keynote speaker in the field. Claudia is a project manager, professional engineer, and experienced university instructor. She teaches project management, construction, and engineering at five different universities across Canada and South America. She is also the founder of Women in Engineering Summit (WES), with a mission to support the
30 by 30 Initiative by Engineers Canada
.
Who Should Take This Program?
This program is suitable for anyone seeking to boost their capability in project cost management. You may be a self-taught project manager who gained real-world experience and skills in budgeting and money management that deserve formal recognition. You might be a project sponsor or project stakeholder tired of loss and over budgeting. This credential demonstrates your commitment to getting the financial foundation of a project in place to ensure success downstream.
Frequently Asked Questions
What are the requirements for this microcredential?
You should have foundational knowledge and skills before enrolling. If you can answer 'yes' to all of the following statements, then you may be ready to enrol:
General knowledge of project management processes or experience running a project and/or budgeting a project using its scope and schedule
Understanding of the benefit of standard budgeting and cost management tools and approaches
Experience using Google suite and generating PDF documents
Working knowledge of screen capture on your computer or device
Ability to explain your thinking and decision-making in a clear, concise, and professional manner
What do I need to do for the assessment?
The assessment will involve a series of questions about project cost management and will test your ability to complete both a project budget and an Earned Value Report template. Guidelines will be provided to you to assist you in completing this task.
What are the technological requirements for the assessment?
You will need a:
Stable Internet connection (no minimum connection speed required)
Computer with an Internet browser (e.g., Edge, Safari, Chrome, Firefox, etc.) Note: Chrome Internet browser is recommended for optimal experience
Mobile phone* capable of receiving an SMS text message
*Why do I need a mobile phone? To log in to the my.torontomu.ca portal and access the microcredential environment (D2L Brightspace), you will need a mobile device for two-factor authentication.
How much time do I have to complete the assessment after enrolling?
Your microcredential will last two weeks. In the first week, you will have access to the microcredential environment (D2L Brightspace) to explore the supporting materials and practice activities that prepare you for the assessment. The supporting materials are self-paced and can take approximately two to seven hours to complete, depending on your prior knowledge and experience.
In the second week, you will gain access to the assessment. You will be able to open the assessment window at any time within that second week. Depending on the microcredential, the assessment window may be time limited (for example, three hours).
What are my support options?
Upon enrolling, you will have access to refresher resources and exercises. Your expert assessor will be available through the D2L Support Forum for any questions prior to the assessment. If you have any questions or experience any technical issues, you may contact Toronto Metropolitan University's Computing and Communications Services (CCS) by email or phone.
What happens once I complete the assessment?
A week after you complete the assessment, you will receive your result from an expert assessor.
If you are able to meet the criteria and pass the assessment, you will receive a shareable Toronto Metropolitan University digital credential. This credential can be shared on your LinkedIn profile, personal website, or anywhere you want to display your achievements.
If you are not able to meet the criteria and do not pass the assessment, you can re-enrol and try again when the next offering of this microcredential is available. Be sure to review your feedback and ensure that you have filled any gaps in knowledge or skill before registering for a future offering of this microcredential.