New from The Chang School:
Stay ahead with in-demand skills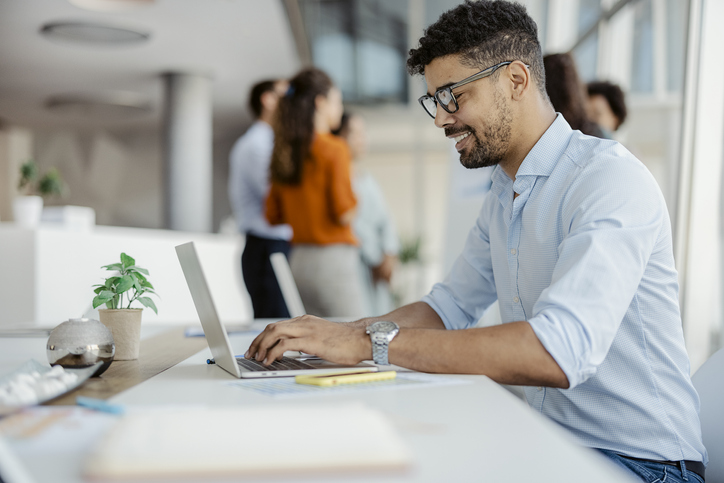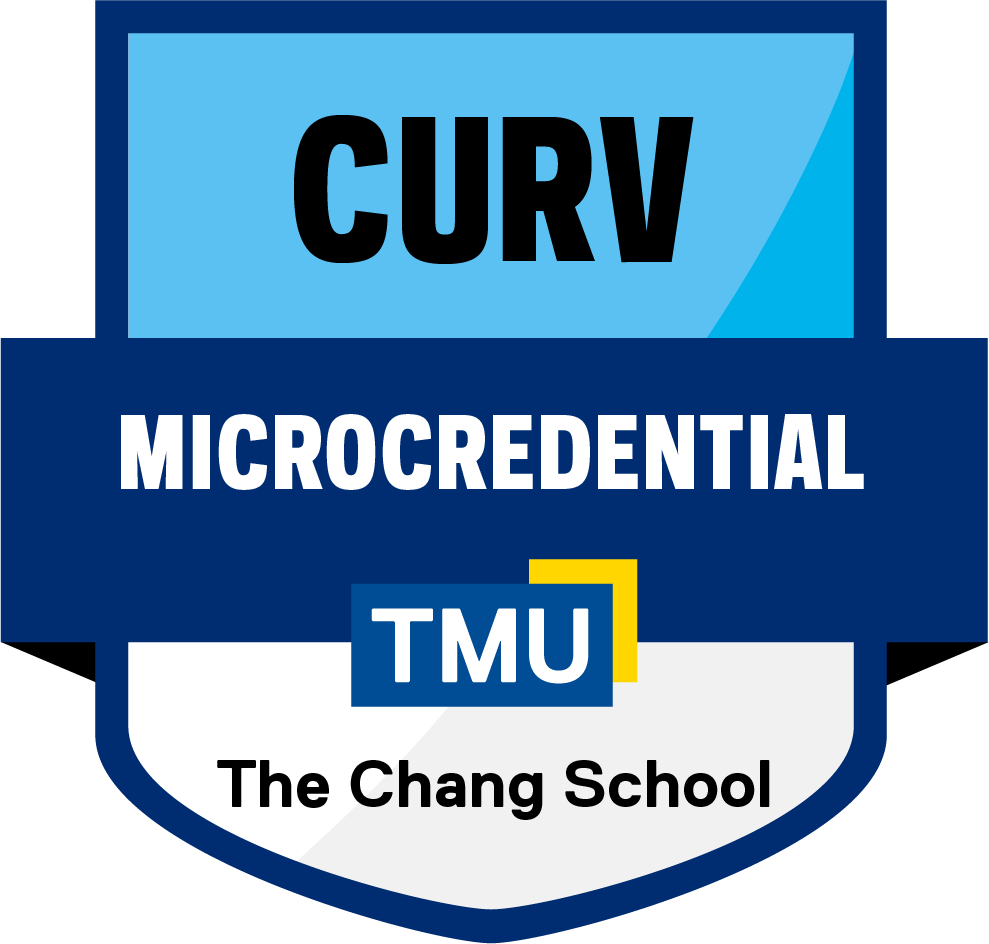 What are Microcredentials?
Microcredentials are short, skill-based certifications that you can earn to demonstrate your knowledge and expertise in a specific area. They're shorter in duration and cost less than traditional courses.
Curv Microcredentials have been created with input from organizations across business sectors – so the skills you are recognized for match employer needs. They are offered in a convenient, self-paced, online format and earned in under 10 hours, spread out over two weeks.
And they're backed by Toronto Metropolitan University's Chang School – Canada's largest, most respected continuing education program – where you'll have access to the personal support and guidance you deserve.
Benefits of Curv Microcredentials
In a world that's constantly changing, the need to upskill is stronger than ever. By earning a Curv Microcredential, you will benefit from the following:
Steps to Earn a Curv Microcredential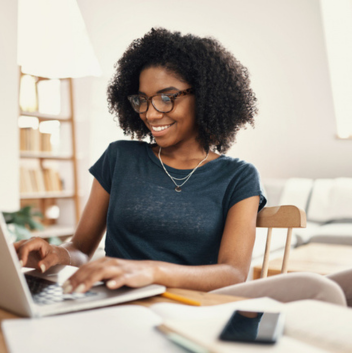 Find Your Curv Microcredential and Enrol
Choose from the list below and enrol in your desired Curv Microcredential.

Prepare and Practice
We'll provide you with everything you will be assessed on so that you can review the material and practice.

Complete the Assessment
Your assessment will be reviewed by an industry expert who will give you personal feedback.

Share Your Curv Microcredential
Following the successful completion of your assessment, you will receive your Curv Microcredential digitally to share on your resumé and LinkedIn profile to let the world know about your certified expertise.
Visit the Curv Microcredential that you are interested in to find out more information, such as what material will be covered, assessment requirements, cost, and how to enrol.
If you don't see something you're interested in, we will be offering more subject areas in the future. Keep in touch with us and receive updates when new Curv Microcredentials are available.
Sign Me Up
Benefits of Curv Microcredentials for Businesses
Our team of learning and development and industry experts are ready to support you so your workforce has the market-ready skills required to put your business on the path to success by:
To find out how Curv Microcredentials can help your business, including customized solutions, contact us to get more information.
Learn More
Frequently Asked Questions
Who can take a Curv Microcredential?
Anyone can take a Curv Microcredential and there are no formal requirements for admission. Visit the self-screening section on the Curv Microcredential of your choice to see if you're ready.
Can I take a Curv Microcredential part-time?
Curv Microcredentials are intended to be taken in a shorter period of time than a traditional course. You will have two weeks from the time you sign up to when your scheduled assessment will take place. Check the specific Curv Microcredential page for assessment details.
How much does a Curv Microcredential cost?
A Curv Microcredential typically costs between $400-$600 each. Check the specific Curv Microcredential page for more information on pricing.
Do I need a prerequisite like a degree, diploma or certificate?
No, but you do need to be familiar with the material covered so you will be successful in your assessment. Visit the self-screening section on the Curv Microcredential of your choice to see if you're ready.
Will the Curv Microcredential have an instructor?
There's no instructor for a Curv Microcredential, however, there are program support staff available throughout your journey and a real person will be reviewing your assessment.
How much time does a Curv Microcredential take to complete?
A microcredential can be earned in under 10 hours, spread out over two weeks.
How do I use my microcredential to further my career?
Microcredentials are a great way to enhance your skills and make you stand out in your career. They are short, affordable, focused, and help you prove expertise in a particular topic. Microcredentials also help you stay relevant in your current career or provide a pathway for you to switch careers or advance in your current one.
Contact Us
Have questions about Curv Microcredentials?
To learn more, please get in touch with Jessica Perry, your go-to support throughout the microcredential experience, by sending an email to: jessica@torontomu.ca